Electric VTOL Competition Is Taking Off
Ken Thayer | February 02, 2018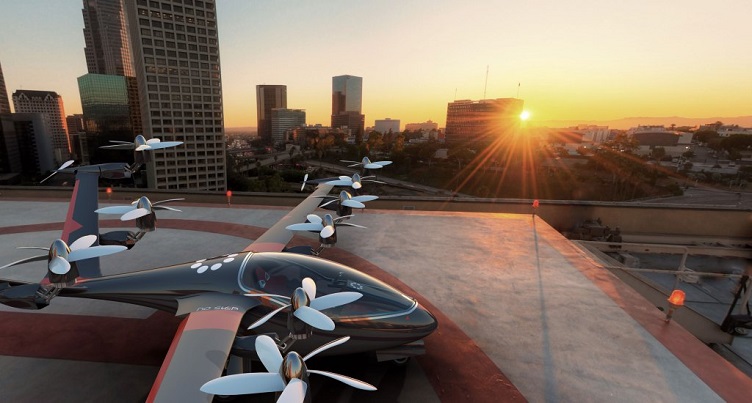 The Joby S2 eVTOL; Source: The Electric VTOL News
The skies may soon be filled with electric VTOL vehicles. Joby Aviation, the California-based startup, has secured $100m in Series B funding to continue development of an electric Vertical Take Off and Landing (eVOTL) air taxi.
Joby joins a crowded field, that also includes Lilium, a recent winner of the 2018 "Early Stage Company of the Year" Award, AirSpaceX, Bell Helicopter, and a NASA / Uber joint venture.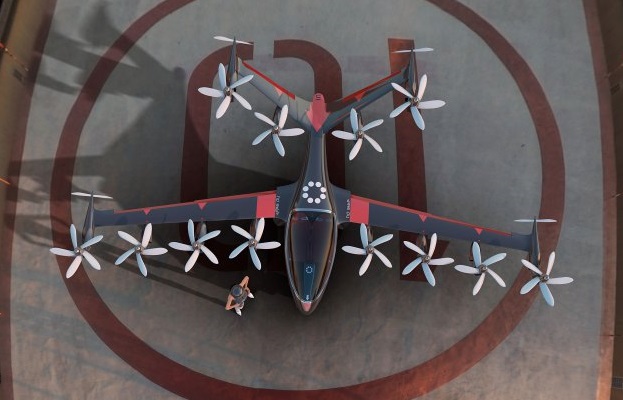 Joby S2; Source: The Electric VTOL NewsJoby reportedly has a working prototype of its ultra-secretive four-passenger, five-seat vehicle. How secretive is it? Very little information about the air taxi appears on the company's website, and very few people outside the company have actually seen the aircraft. They state on their site that their goal for the past decade has been to develop an electric vehicle that saves people an hour a day in their day-to-day travel and relieve city congestion. To that end, they have set the following goals for their eVTOL:
Unparalleled safety through redundant systems
Low noise
Range and speed optimized for moving multiple people quickly to and from their destinations
This dream has become a little closer to an eventual reality, thanks to a $100 million led by Intel Capital, along with strategic investors Singapore-based EDBI, JetBlue Technology Ventures, and Toyota AI Ventures. This, combined with investments obtained in 2016, brings their total finances to $130 million.
According to Joby, they have designed, built and flight-tested a 5-seat fully-electric, vertical take-off and landing passenger aircraft intended for local and regional air-transportation-as-a-service (air taxi). They claim it will be capable of traveling at least 150 miles on a charge, will be faster than existing rotorcraft, and also be 100 times quieter than conventional aircraft during takeoff and landing. During low-level flight, it is reported to be almost totally silent.
For more information, visit the Joby Aviation website.