Flying car startup acquires Uber Elevate
Peter Brown | December 11, 2020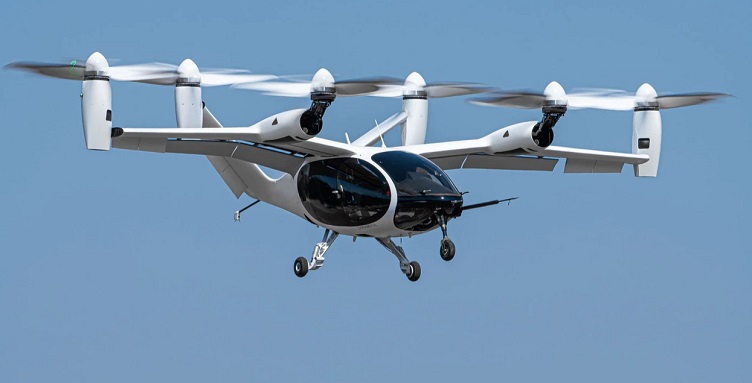 Joby Aviation's VTOL air taxi and the assets from Uber Elevate will be merged after an acquisition of the company. Source: Joby Aviation
Just two years ago, Uber had many irons in the fire. With a successful ride-hailing service that reached multiple countries worldwide, the company looked to expand its operations for future transportation —including investing in self-driving car technology and flying cars.
Now, both of those technologies may no longer be in the cards. Joby Aviation, an all-electric vertical take-off and landing (VTOL) flying car startup, has acquired Uber Technologies as part of a broader transaction involving additional funding.
This comes as Uber is reportedly actively shopping its Advanced Technologies Group, which is the autonomous vehicle arm of the company.
Joby, which intends to offer air taxis beginning as early as 2023, will get a boost investment from Uber to the tune of $75 million as part of the transaction that includes the assets of Uber Elevate. The transaction includes an expanded partnership between the two parent companies and builds on previous investments from Toyota Motors that came earlier this year. To date, Joby Aviation has raised $820 million in funding.
Under the deal, Joby Aviation and Uber Elevate will integrate their respective flying car services into each other's apps that will allow for customers to choose an on-demand air taxi as well as location drop-offs.
Flying cars could potentially help with city problems such as traffic congestion in urban areas, and improve lack of transportation in underpopulated areas.
Joby's VTOL air taxis will offer a range of up to 150 miles and a top speed of 200 mph.
"The team at Uber Elevate has not only played an important role in our industry, they have also developed a remarkable set of software tools that build on more than a decade of experience enabling on-demand mobility," said JoeBen Bevirt, founder and CEO of Joby Aviation. "These tools and new team members will be invaluable to us as we accelerate our plans for commercial launch."
Joby is just one of numerous companies that are vying to bring flying transportation to the mainstream including startups Volocopter, Lilium GmbH, Bell Textron's transportation pod concept, Chinese flying car startup EHang, Alaka'i Technologies' flying passenger shuttle as well as major aviation OEMs such as Boeing.
The transaction is expected to close in the first quarter of next year, pending regulatory and closing conditions.