Toyota invests $394 million in flying car startup Joby
Peter Brown | January 24, 2020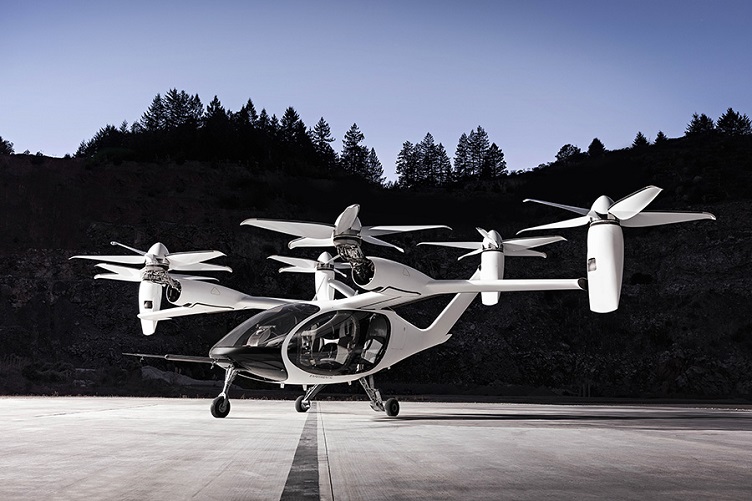 The Joby's flying car prototype. Source: Joby
Toyota Motors and Joby Aviation have formed a collaboration to help the flying car startup develop and commercialize all-electric vertical take-off and landing (eVTOL) flying cars.
As part of the collaboration, Toyota is investing $394 million in Joby's series C financing and will share its manufacturing, quality and cost controls for the development and production of the eVTOL aircraft. More details of the prototype aircraft along with production plans will be announced at a later date.
"Air transportation has been a long-term goal for Toyota, and while we continue our work in the automobile business, this agreement sets our sights to the sky," said Akio Toyoda, president and CEO of Toyota Motor Corp.
The collaboration will leverage the automotive technologies from the Toyota Production System to help facilitate the efficient mass production of these aircraft as well as deliver a durable and reliable aircraft, the companies said.
Toyota said it is embracing technologies as it transforms into a mobility company that can meet the needs of smart cities and future transportation and may be part of Toyota's planned hydrogen-powered city plan. The agreement with Joby will help bring on-demand air transportation to the mainstream as well as for cargo, Toyota said.
Flying cars could potentially help with city problems such as traffic congestion in urban areas, increase environmental burden and lack of transportation in underpopulated areas.
Previously, Toyota invested $100 million in Joby for future flying car development.
Joby is just one of numerous companies that are vying to bring flying transportation to the mainstream including startups Volocopter, Lilium GmbH, Bell Textron's transportation pod concept, Chinese flying car startup EHang, Alaka'i Technologies' flying passenger shuttle as well as major aviation OEMs such as Boeing and Uber.