Vestas launches new onshore wind turbine platform
David Wagman | January 28, 2019
Wind turbine maker Vestas said it will offer two versions of a 5.6 megawatt (MW) machine, the company's first new turbine platform since 2011.
The EnVentus platform is based on modular design concepts first introduced in 2012, and is intended to provide a turbine configuration to handle a range of wind conditions.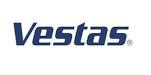 The modular platform is expected to create increased scale advantages and opportunities to optimize supply chain needs, such as design cycles and transportation.
(Read "Wind turbines with a twist are undergoing tests.")
The platform's first two variants, the V162-5.6 MW and V150-5.6 MW, will include a full-scale converter, capable of meeting a range of grid requirements in local markets, a permanent magnet generator and a medium-speed drivetrain.
(Learn more about Vestas wind turbines, products and services at IEEE Engineering360.)
In a statement, Vestas said the V162-5.6 MW offers 26% higher annual energy production than its smaller V150-4.2 MW, depending on site-specific conditions. The new turbine's primary market is expected to be low to medium wind condition areas. The first V162-5.6 MW prototype is expected to be installed in mid-2020, with production to begin later that year.
The V150-5.6 MW takes the company's existing 150 m rotor and applies it to higher wind speeds. The turbine is expected to increase annual energy production potential by 30% compared to the V136-4.2 MW model, and is primarily built for medium to high wind conditions. The first V150-5.6 MW prototype is expected to be installed in the second half of 2019, while serial production is scheduled for mid-2020.
Initially, the new variants are targeted at the onshore market, but may have offshore applicability, the company said.