Video: Turbine targets low- to medium-wind conditions
S. Himmelstein | May 20, 2022
A new wind turbine developed by Vestas Wind Systems AS offers enhanced performance in low- to medium-wind conditions. Based on its EnVentus turbine platform - -a standardized platform that supports the use of different wind-turbine variants -- the new V172-7.2 MW turbine delivers a 12% increase in annual energy production compared to its V162-6.2 MW design in low-wind conditions.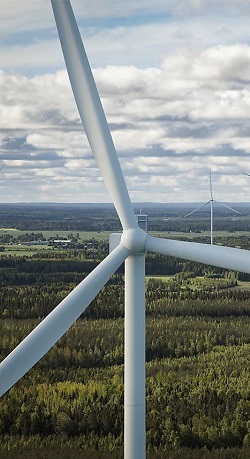 Source: Vestas Wind Systems AS
Featuring a modularized nacelle architecture, where the nacelle structure is divided into compartments dimensionally designed to correspond to general industry standards for road, rail and ocean transport. The design simplifies logistics and provides flexibility over the turbine's operational lifetime.
The new variant delivers flexible power ratings of 7.2 MW, 6.8 MW and 6.5 MW and offers expanded site applicability for all conditions, with solutions for cold climate and an optional larger integrated cooling system for hot climates.