Amazon Teams with New Jersey PD to Trap Would-Be Thieves
Marie Donlon | December 14, 2018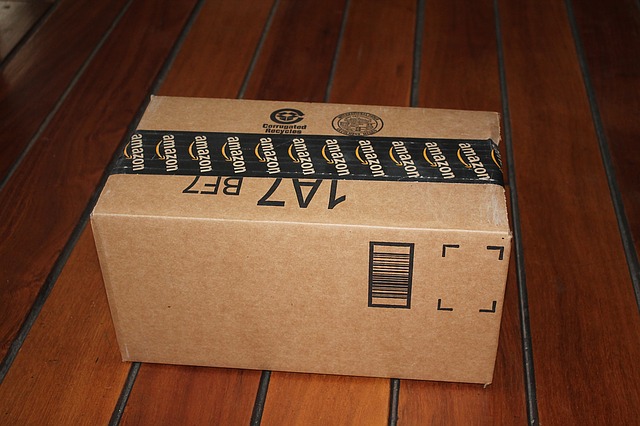 As the holidays approach, consumers are yet again faced with an uptick in criminal activity taking place right on their doorsteps: delivery theft.
With a growing number of people accomplishing much of their holiday shopping online, naturally, there is a corresponding spike in home deliveries. Along with that spike, however, is an accompanying spike in thefts, which has prompted retail giant Amazon to do a bit of sleuthing.
Teaming up with the Jersey City police department in New Jersey, Amazon is attempting to stop such thefts by planting "dummy boxes" equipped with GPS trackers on the doorsteps of homes selected for the experiment.
In addition to the GPS trackers, the participating homes have been wired with hidden doorbell cameras, which will potentially catch culprits in the act of removing delivery boxes from the participating properties.
The participating properties were selected to take part in the experiment based on data about crime in combination with a data map of theft locations provided by Amazon.
In one scenario, a box was stolen in just three minutes of delivery.
"We appreciate the increased effort by local law enforcement to tackle package theft and remain committed to assisting however we can," said a spokesperson from Amazon.
This is not the first time that Amazon has attempted to thwart delivery theft attempts. Last year, the company began offering a service where consumers received a picture of their delivered packages as proof of delivery. Likewise, the company also rolled out delivery features including a mechanism that allows Amazon delivery people into the consumer's home for the purpose of safeguarding purchases as well as the option to deliver purchases to a customer's parked car.
For consumers uncomfortable granting Amazon all of this access, there are a handful of tips to keep in mind while making online purchases. Among those options: having goods delivered to the home of a friend or neighbor who will be home during the day; insisting on signed deliveries; or employing surveillance cameras.
When in doubt, consumers can use this as an opportunity to make way for new purchases by simply filling up an Amazon box with unwanted items throughout the home and placing the box in view of passersby.