Prevent Siloxanes from Degrading Air Quality Sensor Performance
January 29, 2018
Sponsored Content
Sponsored content
Americans spend nearly 90 percent of their time indoors, with 70 percent of that spent at home where such gaseous pollutants as particulate matter, organic gases (VOCs, aldehydes) and inorganic gases (NOx, CO, O3) are up to five times higher than outdoors.
The buildings where we work, as well as our homes, register high levels of VOCs that off-gas from paints, solvents, carpets, furniture cleaning agents, humans, appliances, even down to our laser printers and vacuum-cleaner bags. These same buildings are effectively sealed as tight as a proverbial drum, with unopened double and triple-pane windows and insulation packed into every crevice. On one hand, this ensures energy savings, yet on the other hand it prevents sufficient air exchange. The result is a net negative effect on our physical health, comfort and even cognitive abilities, potentially impacting productivity, learning and safety while interfering with strategic thinking and decision making.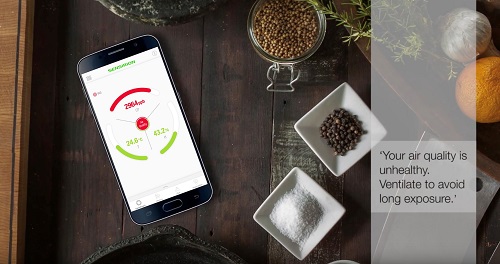 Figure 1. Measurements could be taken via smartphones, prompting smart actions be taken to avoid the negative impact of VOCs on health and safety. Source: SensirionThe good news is that regular ventilation can mitigate the danger, and air purification systems based on appropriate sensors can reduce exposure to VOCs and particulate matter by as much as 50 percent. A wide range of low-cost air quality sensors are commercially available, and could be integrated into mobile phones collecting real-time measurements of VOCs and that urge smart action be taken.
The bad news is that traditional smartphone resident metal-oxide sensors rapidly experience signal degradation, causing reliability and long-term stability problems. Until recently, no one could explain the performance anomalies or how to solve them.
Siloxanes
Siloxanes (Si-O-Si) are chemicals that are widely used in cosmetics for smoother skin; as an additive to plastics for flexibility and heat and abrasion resistance; to create low-calorie alternative food products, including mayonnaise, potato chips and salad dressings; and in the oils, greases and lubricants coating metals, including engine and motor components and bearings. They're also in soaps, detergents, deodorants and paints. That they are ubiquitous is an understatement.
While they may be beneficial to a wide variety of industrial uses, they wreak havoc when found near metal oxide-based sensors used to measure indoor air quality. The siloxanes cause an irreversible degradation of metal-oxide sensing elements resulting in a significant loss of sensitivity and a strong increase of response time. Measurement instability and erratic behavior result, and opportunities to take smart and corrective action based on real data are missed.
It wasn't that the industry was unaware that there was a performance degradation problem — they recognized that the signal output did not represent what the environment actually showed. They knew there was a problem, but not what caused it.
Sensirion
Sensirion began to perform validation testing on its new environmental sensor in a variety of applications. Sensirion noticed the greatest degradation occurred when implementing the sensors in a mobile phone. It was the cases, the covers and the plastics — the rubber silicone protective covering — causing this degradation and the signal interference, and it happened rapidly, sometimes within days or weeks of implementation. After approximately six months of grueling investigation it found the culprit to be siloxanes. It would be another year and a half before finding and implementing a solution into its new sensor. That solution would encompass a variety of different materials, algorithms and good old-fashioned know-how.
Sensirion's Multi-Pixel Gas Sensor SGP
Once siloxane-caused degradation was identified by Sensirion, and the processes and technologies to eliminate degradation challenges were in place, the company identified substantial improvements in long-term stability and accuracy.
The beneficiary of Sensirion's important discovery is the multi-pixel gas sensor SGP. The SGP offers a complete sensor system integrated into a very small 2.45 × 2.45 × 0.9 mm3 DFN package featuring an I2C interface and fully calibrated air quality output signals. Sensirion's siloxane resistant metal-oxide sensing technology - MOXSens® - enables highly sensitive and reliable measurements of typical indoor pollutants like volatile organic compounds or hydrogen. The SGP further combines multiple metal-oxide sensing elements on one chip to provide more detailed air quality signals.
Figure 2. Sensirion's metal-oxide technology and multi-pixel platform solved the siloxane dilemma, delivering long-term stability and accuracy. Test results are based on simulated operation time in an indoor environment based on accelerated lifetime measurements. Source: Sensirion
The multi-pixel gas sensor SGP opens up new possibilities for the measurement of indoor air quality, delivering a total cost of acquisition advantage over competitive solutions. Applications include air quality detection in air purifiers, air conditioners, smart homes, smart buildings and IoT devices, as well as smartphones.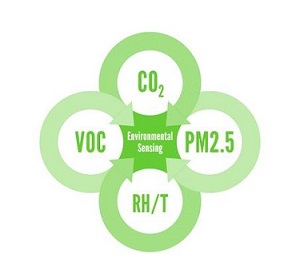 Figure 3. Given that environmental conditions have a major impact on health, comfort and productivity, Sensirion will continue to focus on sensor solutions that provide detailed and reliable data as to humidity, temperature, VOCs, particulate matter (PM2.5) and CO2, with an eye toward size, ultra-low power consumption, fully calibrated digital output and compatible supply voltages. Source: Sensirion
Expanding the Environmental Family of Sensors
Sensirion's sensor solutions provide detailed and reliable data on such key environmental parameters as humidity, temperature, particulate matter (PM2.5) and CO2. The long-term stable metal oxide gas sensor features multiple sensing elements on one chip, providing in-depth information on air quality.
At the heart of Sensirion's environmental sensors is its patented CMOSens® technology that permits intelligent system integration of the sensor element, logic, calibration data and a digital interface on a single chip.
Delivering a Healthy Environment
Advances in digital gas sensors open up new possibilities for the measurement of indoor air quality. The indoor atmospheric environment affects the indoor physical environment, and subsequently the health and quality of life of its occupants. Rapid industrial growth has spurred such chemical pollutants as suspended PM, CO, CO2, SOX, NOX, VOCs, lead aerosol and others, increasing the occurrence of sinusitis, asthma, pneumonitis, organic dust toxic syndrome, allergic eye and nasal irritation, central nervous system symptoms and Legionnaires' disease.
By focusing on low-cost sensors that detect total VOC output without degradation concerns, users are free to take immediate yet meaningful, simple actions to improve their quality of life.