IAQ platform uses e-AI for smart odor sensing
Amy J. Born | June 22, 2020
Renesas Electronics Corporation has enabled smart odor sensing for ventilation systems, bathroom monitoring and controls, and air quality monitors by adding embedded artificial intelligence (e-AI) to its ZMOD4410 Indoor Air Quality (IAQ) sensor platform. These updates represent the first of several e-AI firmware solutions from the company.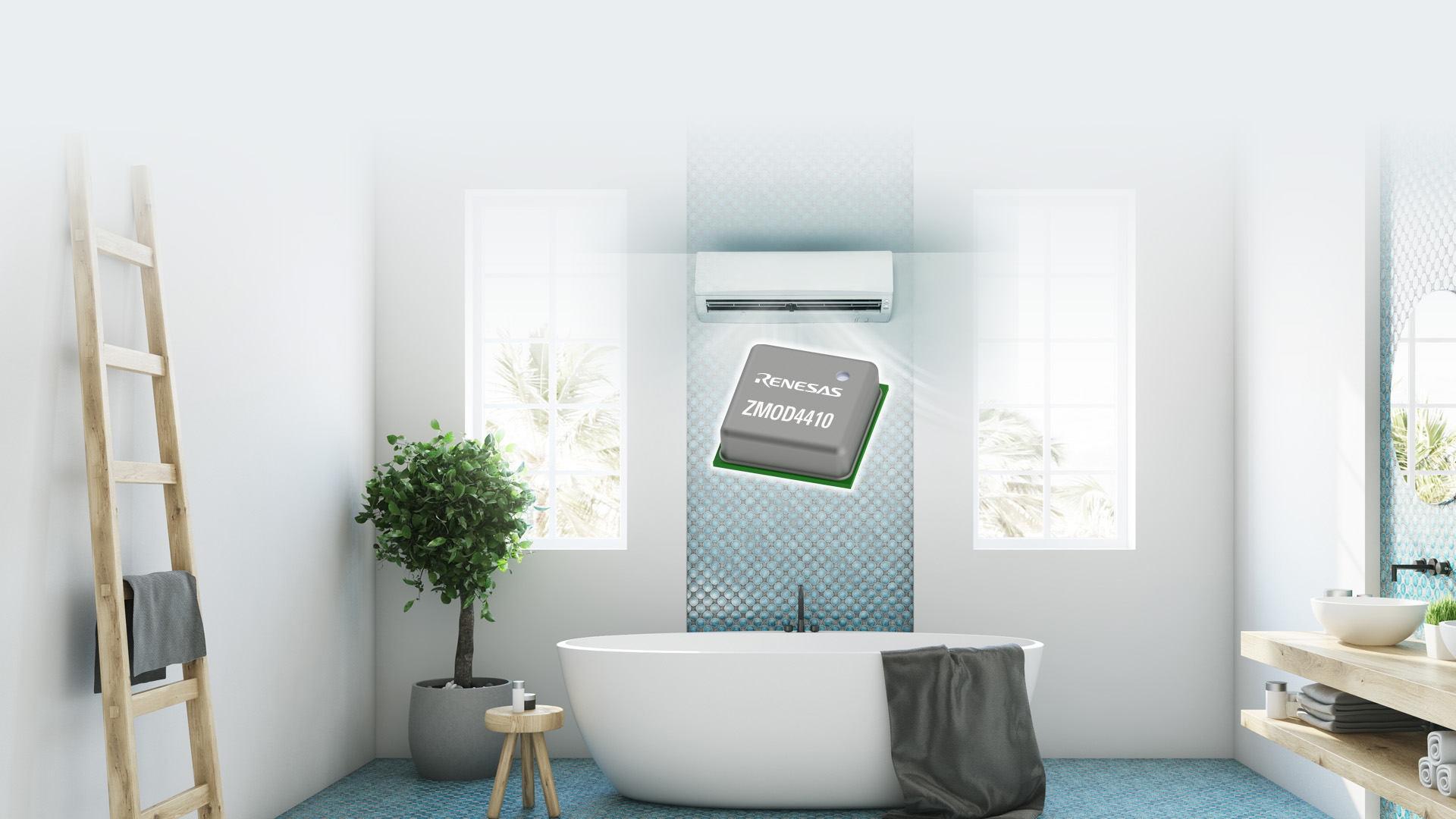 Neural network-trained firmware improves sensing performance for indoor air quality applications. Source: Renesas Electronics CorporationThe new platform achieves higher resolution measurement results with neural network-trained firmware on several microcontrollers (MCU), including Renesas RL78 MCU. The upgraded ZMOD4410 platform can distinguish between sulfur- and ethanol-based odors, as well as more accurately detect the gases that signal the presence of odors in small, enclosed spaces.
The software-configurable ZMOD platform allows firmware updates in the field for application-specific capabilities, for example, selective measurements to detect volatile organic compounds (VOCs). The updates allow IAQ measurement within international guidelines to measure total VOCs (TVOCs) and IAQ in low parts-per-million (ppm) range and provide improved estimated carbon dioxide (eCO2) levels. The firmware can be implemented on any Renesas MCU or other general-purpose MCUs.
The ZMOD4410 is based on proven metal oxide (MOx) material and the sensors are electrically and chemically tested for consistency throughout production runs. The ZMOD4410 is well-suited to harsh applications due to its resistance to siloxanes and offers IAQ solutions for smart HVAC systems, ventilator fans and bathroom lights and switches.