Video: Touch-free smart sensor tackles indoor air pollution
Engineering360 News Desk | December 13, 2021
Indoor air pollution has been recognized as an environmental health risk, as poor indoor air quality (IAQ) can cause headaches, throat and eye irritation, lack of concentration and decreased productivity, with volatile organic compounds (VOCs) implicated in sick building syndrome. To address these issues, ABB developed the FusionAir Smart Sensor, a touch free room sensor with optional room control sensors capable of monitoring the temperature, humidity, carbon dioxide and VOCs to improve the overall IAQ and reduce the risk of viral exposure.
The sensor can also deliver intelligent control of HVAC, lighting and blinds via connection to passive infrared sensors or door entry data. Information is fed back to the connected controller triggering the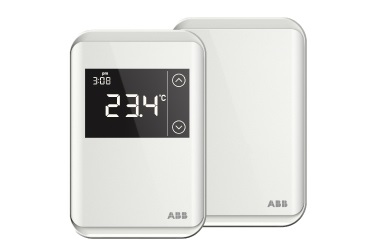 Source: ABBsystem to react and make intelligent adjustments to lighting, shading and HVAC, ensuring lights are not left on in empty meeting rooms and costly HVAC is turned off when not required.
FusionAir Smart Sensor features optional touch free control via an app for temperature adjustment, HVAC, lighting and sun blind control. This feature provides additional safety against the transmission of surface borne disease for building occupants.
Air safety levels are continuously checked when the room is occupied to provide a safe indoor environment. Occupants will be alerted via visual indicators, and the FusionAir Smart Sensor will inform the building management system to take remedial action if required. When the room is vacated, the FusionAir Smart Sensor will initiate an automatic purge of the air in the room through highspeed accelerating air exchange, ready for the next occupants.