Privacy Concerns Rise Amid Increase in Consumer DNA Kit Availability
Marie Donlon | December 08, 2017
Thinking of trying out one of the many DNA kits being endlessly advertised in recent weeks? According to some experts, you might want to reconsider.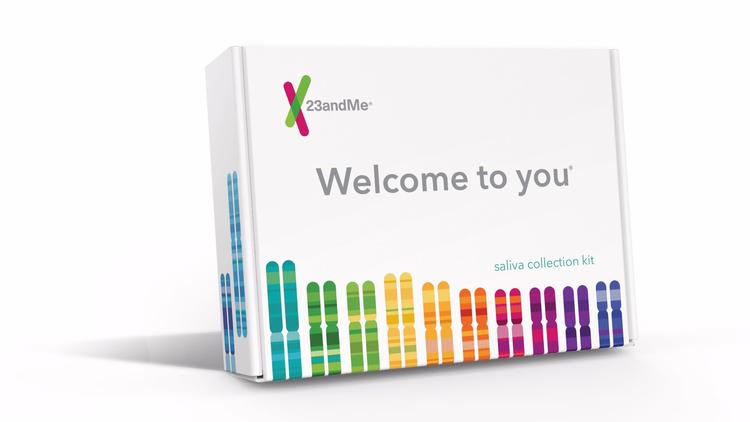 23andMe, which says it has tested more than 3 million people worldwide, says about 80 percent of clients opt in to participate in research programs, which include some conducted by pharmaceutical companies, academic institutions and nonprofit groups looking for cures to diseases. Source: AP
With the number of companies offering DNA kits climbing and kit prices falling — in some cases, to just under $50 each — consumers are clamoring to part with their human genetic material.
However, experts caution that the DNA data collected from the kits and meant to track one's ancestry or to build a family tree could be used for some not-so honorable reasons as well.
In extreme cases, some companies are being accused of making a profit by selling the genetic information collected by the kits to third parties, using the information to target advertising campaigns based on knowledge about the consumer's genetic predispositions (i.e., gambling, drinking, overeating, etc.).
"They are selling it to you on the front end, and they are commercializing it on the back end," said Bennett Greenspan, president and founder of Family Tree DNA, a Houston company.
Likewise, politicians are also expressing concern for how the information is being handled.
According to Senate Minority Leader Charles E. Schumer, D-N.Y., "DNA testing firms don't clearly disclose to consumers exactly what they are doing with the DNA once a person's cheek swab is sent in to the company," Schumer said. "Most people, if they knew that this information could be sold to third parties, would think twice."
While a growing number of these companies insist that the information is only available to third parties with the permission of the customer, experts are still concerned about how the information could be used.
"If you had a genetic test, and your genetic test showed that you might be predisposed to develop early onset Alzheimer's disease, and that information was made public, how would your employer feel about that?" said Peter Pitts, president of the Center for Medicine in the Public Interest, a New York-based research group.
Additionally, experts are also concerned that the DNA data could fall into the hands of criminals.
"If people are trying to imitate you based on your Social Security number, imagine the damage they could cause impersonating you on the genetic level," Pitts said.
It is this fear, according to experts, that might have consumers reconsidering the use of DNA kits, particularly from companies suspected of sharing that information.
"They are worried about health insurers getting their information or the government having access to their information, law enforcement having access. I've encountered a lot of resistance to testing because of privacy concerns," said Blaine T. Bettinger, a lawyer in Syracuse, New York, who also holds a doctorate in molecular biology and blogs as The Genetic Genealogist.