Ten Startups Identified for OGTC's TechX Pioneer Program
Shawn Martin | March 15, 2018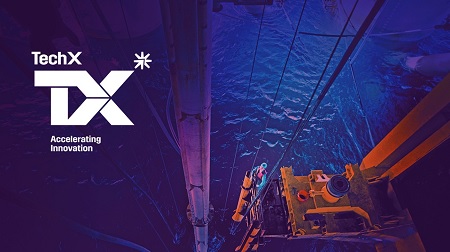 Source: The Oil & Gas Technology Centre (OGTC)The Oil & Gas Technology Centre's (OGTC) TechX Pioneer Program launched in December 2017. Seeking to fill technology gaps with revolutionary companies and products it provides game-changing funding – with up to £100,000 available to start-ups with new technology ideas.
Sixteen applicants pitched their business and technology ideas to a panel of industry experts and academia on March 7 at the Technology Centre's Innovation Hub. They presented solutions that could transform the future of the oil and gas industry, and the ten successful applicants have now been identified. Each start-up is to receive £25,000 in seed money, with a potential to earn £75,000 in additional funding during the 16-week program to further develop their business.
The companies include:
Blue Gentoo: Designing a system to help mitigate and manage the formation of gas hydrates and ensure the efficient dosing of 'anti-freeze' chemicals.
Envio: Adapting their retail platform to track and verify equipment offshore so that intelligent equipment cases can remotely verify contents, location and usage.
Immaterial: Manufacturing super-adsorbent nanomaterials which can dramatically reduce the cost of separating, storing, and transporting gases.
Paragon Inspection Limited: Developing an integrated digital inspection technology which will transform the inspection of small bore tubing and reduce hydrocarbon leaks.
RAB Microfluidics: Pioneering 'lab-on-a-chip' technology to provide real-time condition monitoring and predictive failure analysis for rotating equipment.
Sensalytx: Developing an artificially intelligent software platform that analyses and visualizes fluid movement across multiple elements of an oil and gas well.
Specialist Safety Systems: Developing intelligent offshore solutions for safer and more efficient crane operation which will help prevent incidents and fatalities.
Tenzor Geo: Developing autonomous ocean bottom seismometers and unique interpretation software to deliver unprecedented accuracy in oil and gas deposit location.
test 1 srl: Developing a re-usable sponge-like material that can soak up and recover oil spills.
Tubular Sciences: Developing sealing technology that 'zips' pipelines together in a full range of pipe-lay environments including challenging and deepwater applications.
TechX offers a unique proposition. They provide expertise and support both as a technology accelerator and incubator for start-ups and SMEs. They offer access to experienced business mentors, co-working space, forward-thinking business partners, rapid prototyping, test facilities, field trials, and showcase events to help commercialize new technologies.
BP Ventures is a strategic partner in the Pioneer program. In addition to the core funding and support from TechX, BP Ventures offers a small, exclusive group of Pioneers a further £100,000 of funding each, with dedicated access to BP's facilities and expertise. Their 12-month incubator program called TechX+ is to commence upon graduation of the course in June.
All funding is provided with no equity taken or payback required, and intellectual property is retained by the awarded applicants.