Training, mentorship program empowers women in wind
S. Himmelstein | January 24, 2022
The 2022 Women in Wind Global Leadership Program is now open, with applicants invited to apply for a place on the initiative hosted by the Global Wind Energy Council (GWEC) and the Global Women's Network for the Energy Transition (GWNET). The application period is open from January 24 through February 25, 2022, for an opportunity to be matched with a dedicated mentor and take part in a program from March 2022 through January 2023.
According to research conducted by the International Renewable Energy Agency, women represent only 21% of the wind energy workforce, compared to 32% in the renewable energy industry overall and 22% in traditional energy industries like oil and gas. The majority of women occupy roles in administration and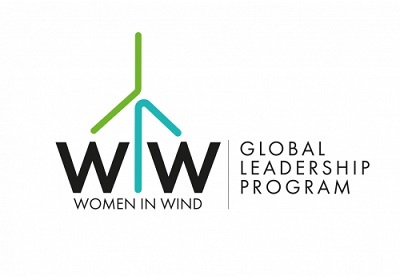 non-STEM occupations in wind energy.
To advance the role of women as agents of change in society and promote best practices within the wind industry,
GWEC
partnered with
GWNET
to launch the Women in Wind Global Leadership Program in 2019. The program is designed to accelerate the careers of women in the wind industry, support their pathway to leadership positions and foster a global network of mentorship, knowledge-sharing and empowerment.
Making the case for diversity in developing countries and emerging markets is a core principle of the program. Applicants must be citizens or residents of the following emerging markets for wind power: Algeria, Argentina, Brazil, Chile, Colombia, Egypt, Ethiopia, India, Indonesia, Kenya, Mexico, Morocco, Philippines, Russia, Senegal, South Africa, Thailand, Turkey and Vietnam.