Killing Bacteria with Paper-Based Sanitizers
Marie Donlon | May 01, 2017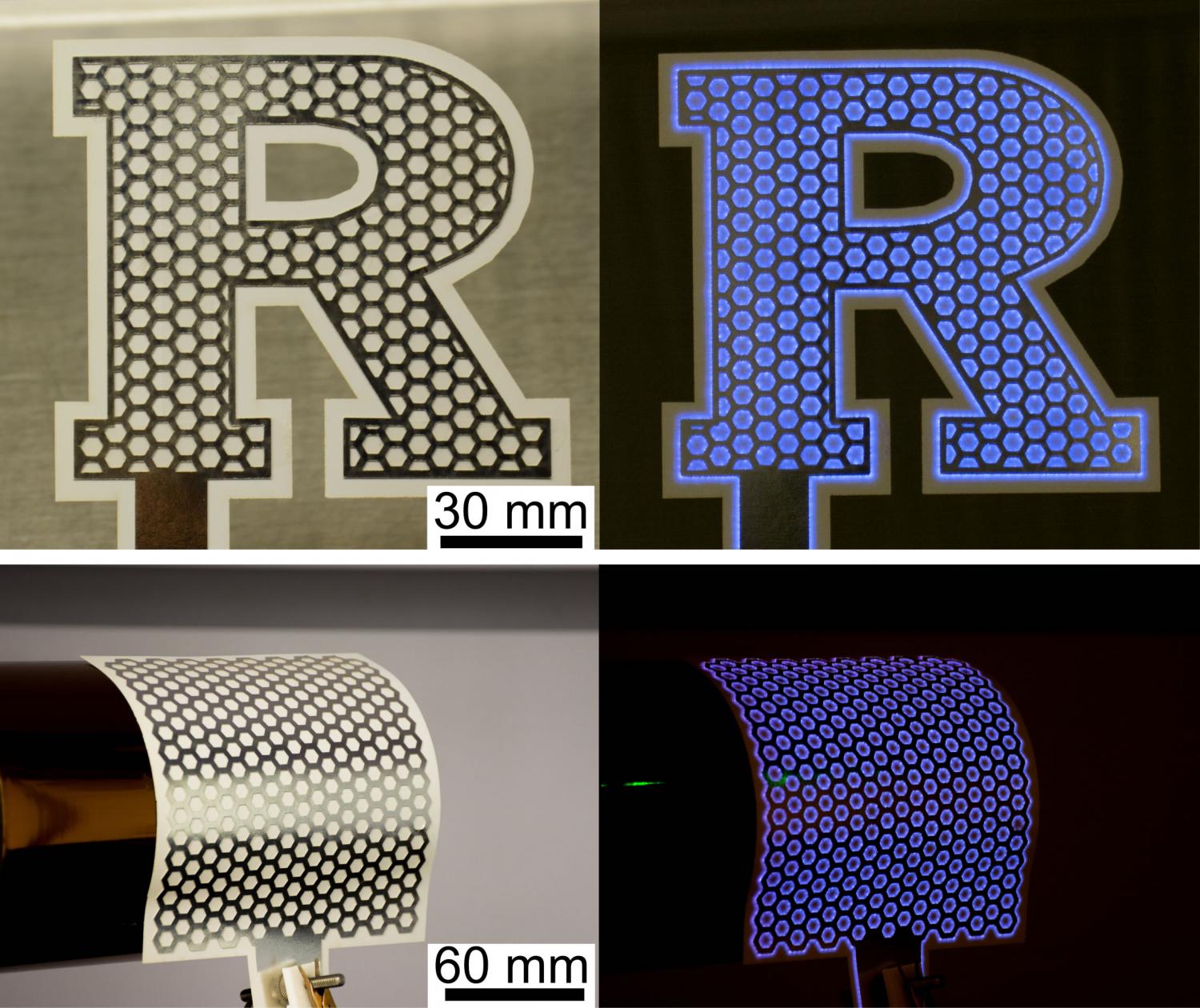 Paper-based plasma generators—consisting of laminated assemblies of honeycomb-patterned, metallized paper—are capable of sanitizing surfaces with 10 seconds of treatment. These devices are also customizable into varied planar geometries and bendable/mechanically flexible to conform to curved surfaces. Image credit: Jingjin Xie Motivated by a 2014 Ebola outbreak in West Africa, researchers from Rutgers setting out to create personal protective equipment meant to fight the spread of infectious diseases have created a paper-based device with bacteria-fighting layers.
Published in the Proceedings of the National Academy of Sciences, the paper device is designed to kill bacteria and sanitize surfaces. Researchers also envision applying the paper device to applications such as: clothing that sanitizes itself, devices that sanitize lab equipment and wound healing smart bandages.
"Paper is an ancient material, but it has unique attributes for new, high-tech applications," said Aaron Mazzeo, an assistant professor in Rutgers' Department of Mechanical and Aerospace Engineering. "We found that by applying high voltage to stacked sheets of metallized paper, we were able to generate plasma, which is a combination of heat, ultraviolet radiation and ozone that kill microbes."
Based on experiments using the device, the sanitizers killed over 99 percent of E. coli bacteria and Saccharomyces cerevisiae (a yeast species). Another finding: the sanitizers successfully killed hard-to-kill spores from bacteria.
While researchers continue testing the paper device, they also plan to create sensors mimicking the protective qualities of human and animal skin in addition to the ability of skin to detect touch, temperature, etc.