VIDEO: New Sanitizers made of Paper can Kill Bacteria
Siobhan Treacy | May 09, 2017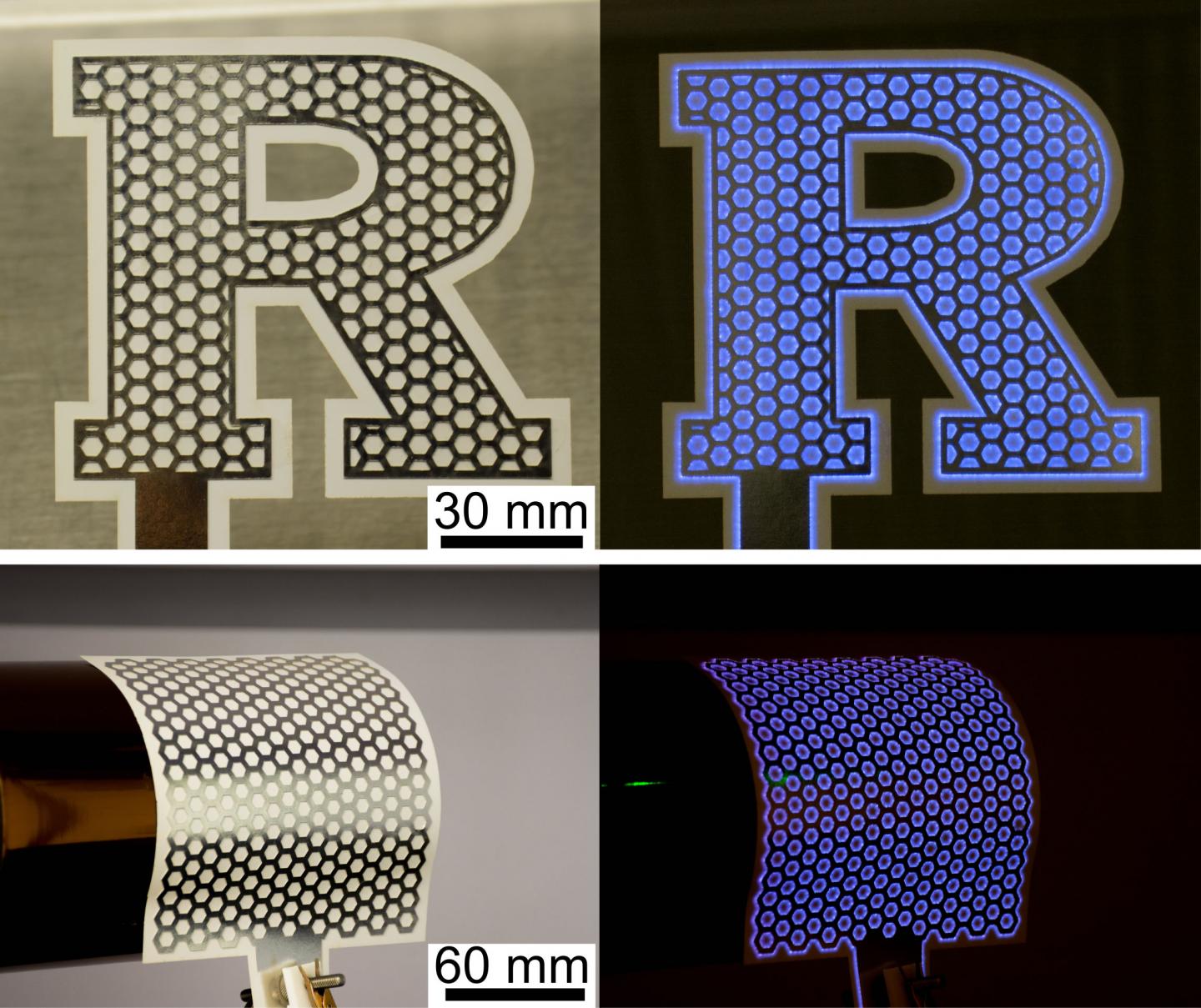 Paper-based plasma generators -- consisting of laminated assemblies of honeycomb-patterned, metallized paper -- are capable of sanitizing surfaces with 10 seconds of treatment. (Jingjin Xie)A team of researchers at Rutgers University have created a new, inexpensive way to kill bacteria and sanitize. This new product is made out of paper, and could potentially be used in clothing to protect from harmful bacteria.
"Paper is an ancient material, but it has unique attributes for new, high-tech applications," said Aaron Mazzeo, an assistant professor in Rutgers' Department of Mechanical and Aerospace Engineering. "We found that by applying a high voltage to stacked sheets of metallized paper, we were able to generate plasma, which is a combination of heat, ultraviolet radiation, and ozone that kill microbes."
Paper-based sanitizers may be used to create clothing that will sterilize itself, devices that sanitize laboratory equipment, smart bandages to heal wounds and other uses. The goal of this study was to create personalized protective equipment that will help prevent the spread of infectious diseases and widespread illness.
This invention is made of paper with thin layers of aluminum and hexagon/honeycomb patterns which are electrodes which protect the plasma. The paper is fibrous and porous and allows gas to permeate it, fueling the plasma and allowing cooling.
When observed, the paper-based sanitizers killed more than 99 percent of Saccharomyces cerevisiae and more than 99 percent of E. coli bacteria.
"Preliminary results showed that our sanitizers can kill spores from bacteria, which are hard to kill using conventional sterilization methods," said Qiang (Richard) Chen, study coauthor in the Department of Plant Biology in Rutgers' School of Environmental and Biological Sciences.
Researchers aim to make the sensor resemble human and animal skin in the way that they provide protection from external microbes and bacteria while still detecting things like touch, temperature, and moisture, from the environment. These sensors may cover parts of prosthetics, buildings or vehicles. The goal is to sterilize vehicles or other devices before they enter and exit an area that may have a dangerous disease to prevent further contamination.
The team will continue their research in design and fabrication of these paper-based sensors for wearable devices that are capable of detecting brain waves and sweat, determining human alertness and stress. This is the future of wearable technology. Their research will further close the gap between machines and humans.
The findings were published in the Proceedings of the National Academy of Sciences.