Submersible solar pump designed for smallholder farmers
Marie Donlon | November 11, 2022
Community Energy Technology in the Middle East (Comet-ME), an Israeli-Palestinian non-profit organization providing basic energy and clean-water services to off-grid communities via environmentally and socially sustainable methods, has developed a submersible solar pump for smallholder farmers.
The Solar Magnetic Plunger Pump (SMPP) is a patented, double action plunger pump driven by a built-in linear motor. With its clean sheet design, the SMPP reportedly demonstrates two to three times improved cost performance metrics for photovoltaic power, flow and head.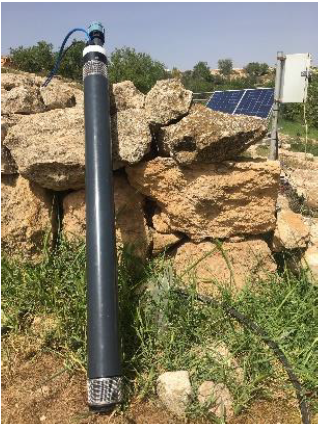 Source: Comet-ME
Further, the SMPP can achieve a high flow rate at lower solar power, is easy to construct and inexpensive to service, and is immune to sand, according to its developers.
The SMPP also features a single moving part and can, at maximum flow, enable the irrigation of a 1/2 hectare or daily domestic use of a village, while the linear motor/controller achieves the highest efficiency.
Additionally, the SMPP also features a remote monitoring unit for detecting and identifying issues in real time for immediate maintenance and repair.
Comet-ME is currently embarking on a trial of the SMPP and is also seeking funding to commercialize the technology.
For more information on the SMPP, watch the accompanying video that appears courtesy of Comet-ME.