KSB presents a new generation of submersible motor pumps
Diana Aoun | November 23, 2021
KSB Group recently launched the latest addition to its submersible grey water pump portfolio — the AmaDrainer 3 type series. In this latest innovation from KSB, the series offer new, smaller sized pump models that are easier to handle than their predecessors. The new compact design features an integrated float switch, and a diameter of no more than 155 mm (6.1 inches), making the pumps suitable for tight spaces.
The submersible motor pumps are very robust and deliver superior operating reliability. All four sizes are designed for continuous duty at a fluid temperature of up to 70° C (158° F) and up to 90° C (194° F) for a limited duration. The pump has a maximum head capability of 11.3 m (16.1 psi), and maximum flow rate of 13.5 m3/h (59 US gpm).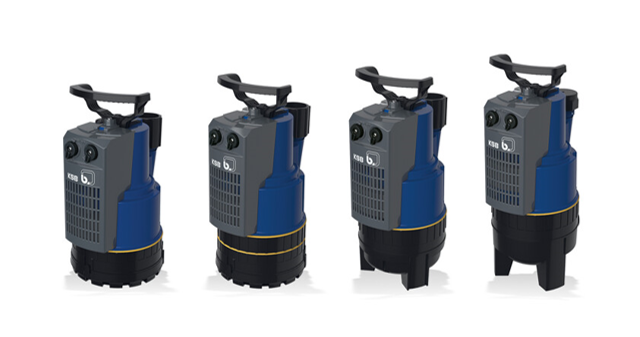 Source: KSB
A notable design feature of the AmaDrainer 3 type series is the integrated low water level intake. By removing the suction strainer, the two smaller pumps in the series can achieve residual water levels as low as 2 mm (0.08 inches). The larger pump sizes are designed with free passages of up to 35 mm, enabling them to convey water containing coarse matter. For aggressive water and other fluids, KSB offers special variants that area available for all pump sizes.
Additional features include a high-quality, low-weight and highly corrosion-resistant plastic casing for all pump sets. A jacket-cooled motor option enables operation even when the motor is not submerged. In addition, the pump comes with integrated motor protection, and is fitted with a 10 m (33 ft) power cable as standard, allowing for more flexible handling.
The new AmaDrainer 3 type series submersible grey water pumps represent a robust and versatile option for use across a range of applications. These include draining shafts and cellar rooms, water extraction from reservoirs and rivers, emergency drainage, and draining outside basement stairwells and underground passages. The pump sets are designed with a plug and play setup to facilitate fast and easy installation and commissioning.