Micrometeoroids no match for James Webb Space Telescope
S. Himmelstein | June 10, 2022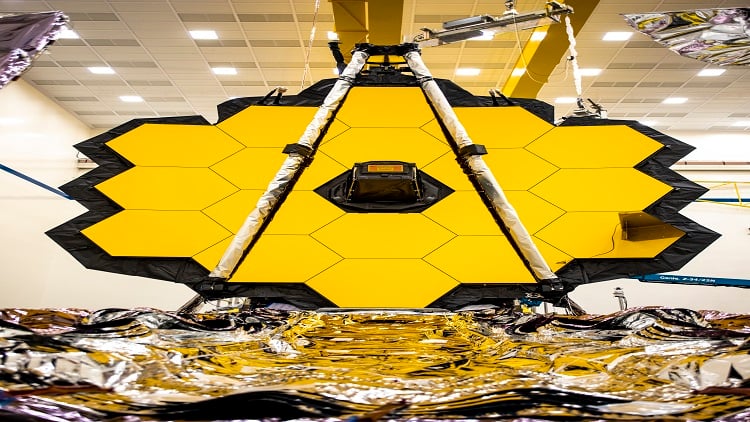 The telescope's mirror being assembled and tested preflight. Source: NASA
Micrometeoroids, typically about the size of a grain of dust and weighing less than 1 g, are a constant hazard for any other object hurtling through space, such as the recently launched James Webb Space Telescope. The NASA craft was struck sometime between May 23 and May 25 by a larger than expected micrometeoroid, causing some detectable damage to one of the system's primary mirror segments.
While the mission team will have to correct for the distortion created by the strike, NASA indicates that the telescope is still fully functional and should be capable of continuing its data and imagery collection mission. The position of the affected mirror has been adjusted to cancel out some of the distortion, with more fine-tuning planned to see if it can be improved further.
[See also: James Webb Telescope now in focus]
Since its launch, the James Webb Space Telescope has already been hit by at least four different micrometeoroids, all small and about the size of what NASA expected the observatory to encounter. Follow its progress and view data outputs here.