Video: Countdown to liftoff for James Webb Space Telescope
S. Himmelstein | December 08, 2021
The James Webb Space Telescope has been fueled in preparation for its late December launch on an Ariane 5 rocket from The European Space Agency (ESA) Spaceport in French Guiana.
A joint project between NASA, ESA and the Canadian Space Agency, Webb will be the largest, most powerful telescope ever launched into space. The observatory will travel to an orbit about one million miles away from Earth and undergo six months of commissioning in space — unfolding its mirrors, sunshield and other smaller systems; cooling down; aligning; and calibrating. Astronomers worldwide will then be able to conduct scientific observations to broaden our understanding of the universe.
Webb is equipped with near-infrared camera, near-infrared spectrograph, mid-infrared and near-infrared imager and slit-less spectrograph instrumentation.
Access the ESA launch kit and accompany the James Webb Space Telescope on its mission.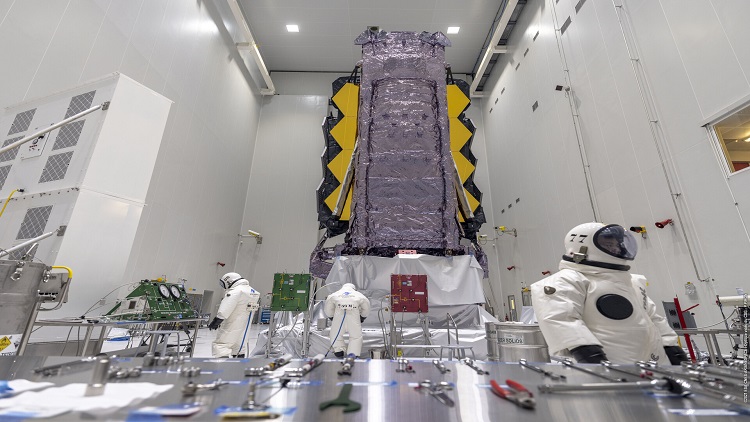 Webb's propellant tanks were filled separately with 133 kg of dinitrogen tetroxide oxidizer and 168 kg hydrazine. Source: ESA