Video: Launch of first hydrogen-based marine propulsion system
S. Himmelstein | December 17, 2021
Norwegian technology group Kongsberg has tested and verified the world's first full-scale, full-size, zero-emission drivetrain powered by hydrogen fuel cells designed for ships and ferries.
This final stage of the European Union-funded project HySeas project, launched in 2013 to prepare and demonstrate a scalable hydrogen system for ships and ferries, researchers built a full-scale electric propulsion system based on hydrogen-powered fuel cells near Bergen, Norway. A four-month testing program will now be conducted for validation purposes with the aim of verifying the final design for an H2-powered roll-on roll-off passenger and freight vehicle ferry. The drivetrain testing is intended to demonstrate the ease with which hydrogen fuel cells can be successfully integrated with a proven marine hybrid electric drive system.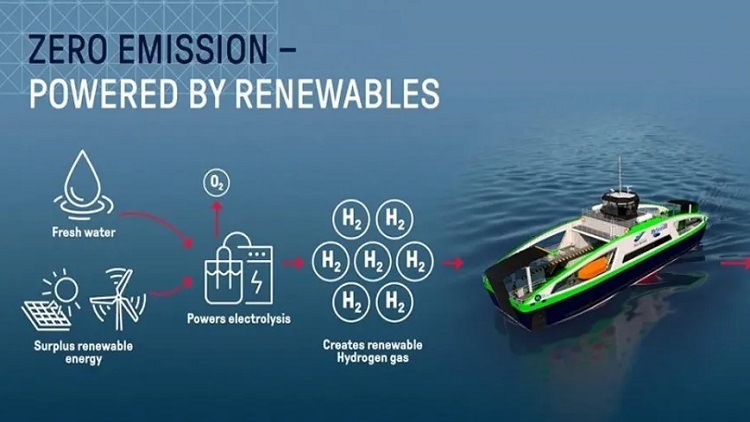 Source: Kongsberg
The string testing phase of the project evaluated propulsion system components, including six 100 kW Ballard HD-100 fuel cells, lithium-ion batteries, two multidrives, transformers, hydrogen storage and piping, and variable load banks to simulate azimuth and bow thrusters.
[See also: Watch an electric autonomous cargo ship set sail]
Hydrogen to fuel the vessel will be generated in a wind energy-powered electrolysis system at the ferry port. Project partner Caledonian Maritime Assets Ltd expects to complete the design in March 2022.