Flippy Wings the chicken wing flipping robot developed by Miso Robotics
Marie Donlon | October 31, 2021
Startup Miso Robotics has developed a robot that will automate chicken wing frying tasks in high-volume restaurants.
The Flippy Wings robot, from the makers of Flippy the burger-flipping robot, is an autonomous robot designed to fry chicken wings in restaurants, thereby freeing up staff to take on higher value, customer facing tasks.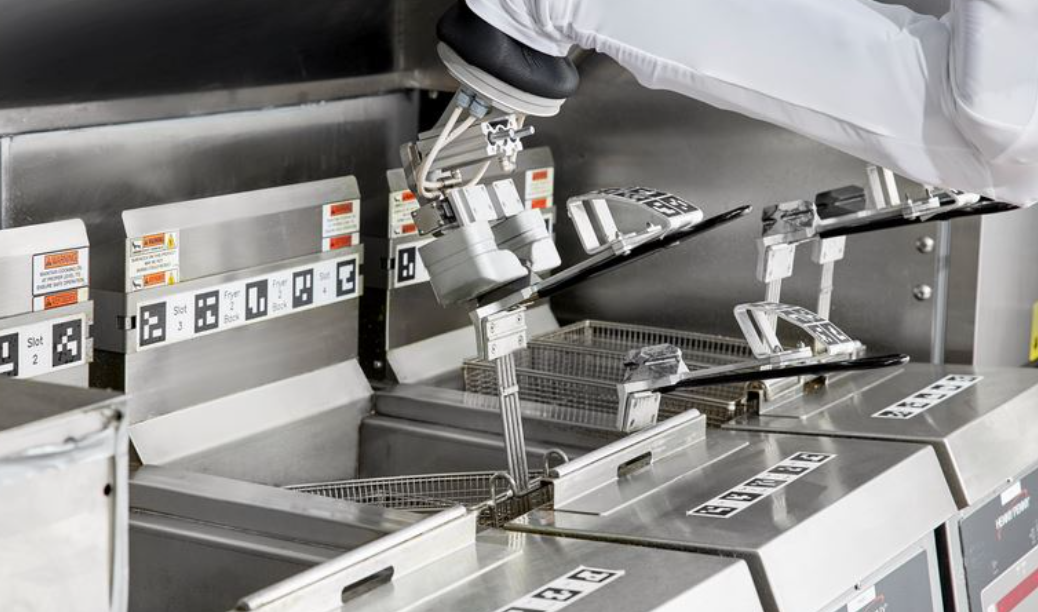 Source: Miso Robotics
The robot features an AutoBin system that includes food safe bins where restaurant staff can drop food to be cooked. Onboard artificial intelligence (AI) vision identifies the food and the robot picks it up, cooks it, then places it in a hot holding area.
According to its developers, the Flippy Wings robot reduces food waste, avoids cross-contamination, decreases oil spillage and reduces the number of hot touchpoints. Likewise, the technology reportedly increases food production speeds by roughly 10% to 20%.
The Flippy Wings robot will soon be trialed at a standalone Buffalo Wild Wings restaurant.