Service robot eyed for the hospitality and healthcare sectors
Marie Donlon | February 17, 2023
Bear Robotics, a provider of automation solutions for the hospitality sector, has developed a robot capable of busing tables and running food and beverages in restaurant settings.
The robot, dubbed Servi, is a 100% self-driving service industry robot capable of performing mundane tasks such as carrying dishes and beverages to and from tables, thereby helping restaurant staff to work more efficiently and to concentrate on higher level tasks.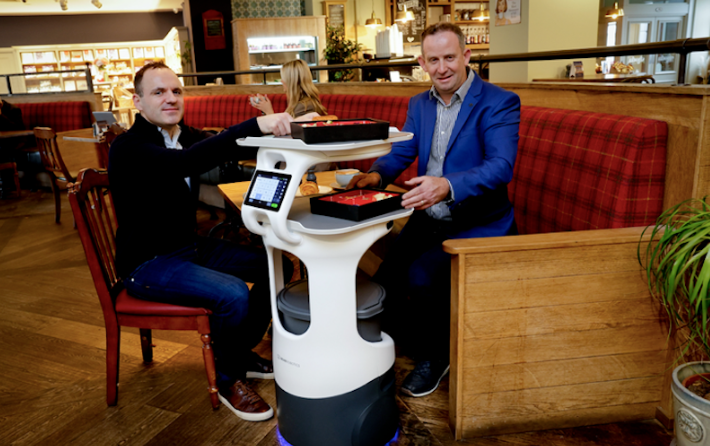 Source: Bear Robotics
With features such as onboard lidar and multiple cameras, Servi can learn the location of different tables throughout a restaurant. Additionally, once its busing and food delivery tasks have been completed, Servi understands that it should return to its post via internal weight sensors.
Servi's developers suggest that the robot could also be used in elder care settings, freeing up human personnel to spend quality time with patients by taking over tasks such as food delivery, thereby improving patient care.
For more on the Servi service robot, watch the accompanying video that appears courtesy of Bear Robotics.