Video: Chippy joins Flippy in the kitchen
Marie Donlon | March 25, 2022
Remember Flippy, the burger-flipping robot from California-based Miso Robotics? Well, it's now time to meet its chip-making counterpart, aptly called "Chippy."
A modified version of Flippy, Chippy is currently being tested at a Chipotle R&D facility to determine if the robot could potentially be rolled out to the fast food chain's restaurants. There, Chippy would take over the task of tortilla chip making, according to Miso Robotics.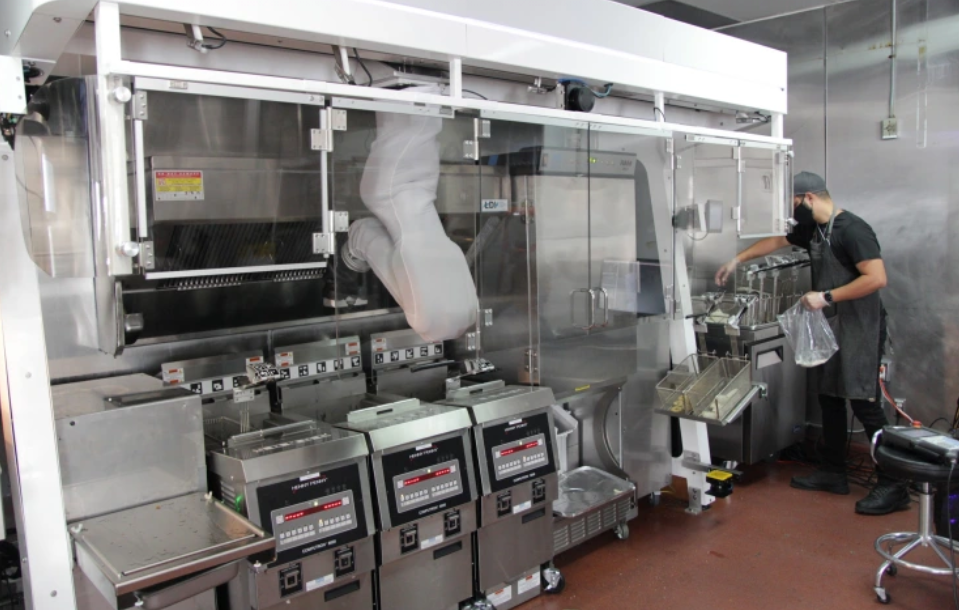 Source: Miso Robotics
In Chipotle's R&D facility located in Irvine, California, Chippy is cutting tortilla chips into triangles, frying them for 50 seconds in hot oil, placing them in a bowl and spraying them with lime.
Like its burger flipping counterpart Flippy, Chippy is able to accomplish such tasks thanks to onboard cameras, motors, sensors and computer vision algorithms.
Once testing to see if there are additional modifications to be made to the robot is complete, Chippy will be rolled out to a southern California Chipotle restaurant. Chippy's debut is expected to alleviate some of the issues surrounding the worldwide worker shortage and to gauge the response of Chipotle customers to the robot.
Watch Chippy in action in the accompanying video that appears courtesy of Miso Robotics.