US Air Force may outsource fighter jet cleaning to robots
Marie Donlon | May 05, 2021
The U.S. Air Force is outsourcing the cleaning of its F-16 fighter jets to a robot developed by aerospace robotics company Wilder Systems.
The robotic system, which is currently being trialed by the Air Force's 149th Fighter Wing airmen in Texas, is a proof of concept that has so far reduced the time and labor necessary for the cleaning of F-16 fighter jets from days to just one hour, according to reports.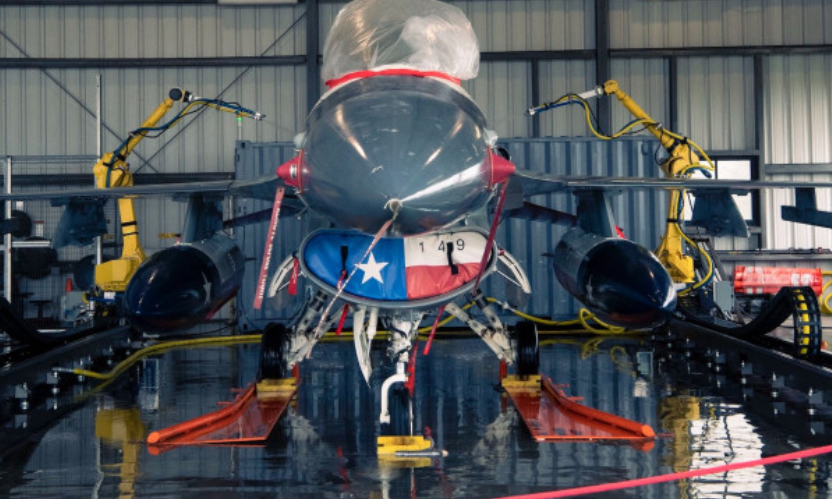 Source: U.S. Air Force
The Air Force seeks to automate the cleaning of its fighter jets because it is a dangerous task for humans to undertake due to the chemical agents used to remove residues including gun powder, fuel, engine oil, landing gear grease and hydraulic fuel. The handling of such cleaning agents requires personnel to wear protective gear such as hazmat suits to prevent the chemicals from stripping off skin or damaging lungs, for instance.
Such cleanings, which are conducted approximately every 180 days, are necessary for preventing corrosion and prolonging the life of the aircraft.