Electric Microgrid to Keep Military Base on Mission
Engineering360 News Desk | March 21, 2016
The Hawaii Air National Guard unit that flies F-22 fighter jets will soon install experimental energy technology that uses trash to generate power and relies on its own electrical grid. The system is intended to keep the unit operating if a bomb, cyberattack or natural disaster knocks out the local utility.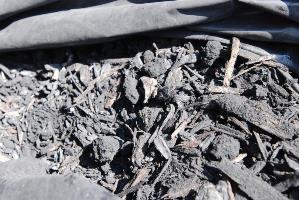 Ash residue from a new waste to energy facility at Joint Base Pearl Harbor-Hickam, Hawaii. The Air Force Research Laboratory is spending $6.8 million on the project, which represents one of the first such uses of a microgrid on an Air Force base and the largest test yet of the trash-to-power system. The system is also being tested in Illinois.
U.S. Cyber Command chief Adm. Michael Rogers says it's a matter of when, not if, attackers will target U.S. power systems. A cyberattack on Ukrainian power companies in 2015 highlighted the vulnerability of power grids. The ability to generate power independently is key because utilities normally must shut down chunks of the grid to safely repair a damaged part.
The Hawaii waste-to-energy facility would take plastics, green waste and other trash from the joint Air Force and Navy base that includes Pearl Harbor and Hickam Field.
The waste facility could process as much as 10 tons of trash each day, providing a way to dispose of trees, shrubs and other organic waste. The facility would also reduce fossil fuel use in a state that generates most of its electricity from imported oil.
A similar system could be used on battlefields, says Lt. Col. Scott V. Fitzner, chief of the research laboratory's acquisitions systems support branch. It could allow the Air Force to consider all consumer products sent into a battlefield as fuel and possibly reduce the need for diesel supply convoys that are susceptible to roadside bombs.