Drone design to extend the reach of fighter jets
Marie Donlon | February 22, 2021
The research arm of the Pentagon — the Defense Advanced Research Projects Agency (DARPA) — is working to develop a drone equipped with air-to-air missiles for extending the reach of fighter jets.
The project, aptly dubbed Project LongShot, seeks to extend the reach of fighter jets by outfitting them with air-launched drones capable of carrying air-to-air missiles.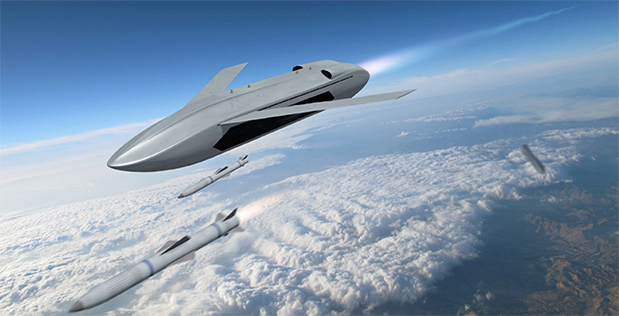 An illustration of the proposed drone. Source: DARPA
So far, DARPA is working alongside General Atomics, Lockheed Martin and Northrop Grumman on the design of the drones, which are expected to keep manned platforms at a safer distance from enemy threats.
Eventually, DARPA envisions that the drones will be launchable from other military aircraft, ships and even land.
The project is currently in the design phase.