Copper based electrode could produce fuel
Siobhan Treacy | January 15, 2021
Researchers from the University of Illinois Urbana-Champaign have found a new, efficient, electrochemical reaction that is enhanced by polymers to improve carbon dioxide to ethylene conversion.
In the current process of converting CO2 into useful carbon-containing chemicals, the gas flows through a reaction chamber fitted with copper electrodes and an electrolyte solution. Different electrode materials produce different chemicals. As copper metal is highly selective toward the carbon that forms ethylene, the team created a new kind of copper electrode that can exclusively produce ethylene.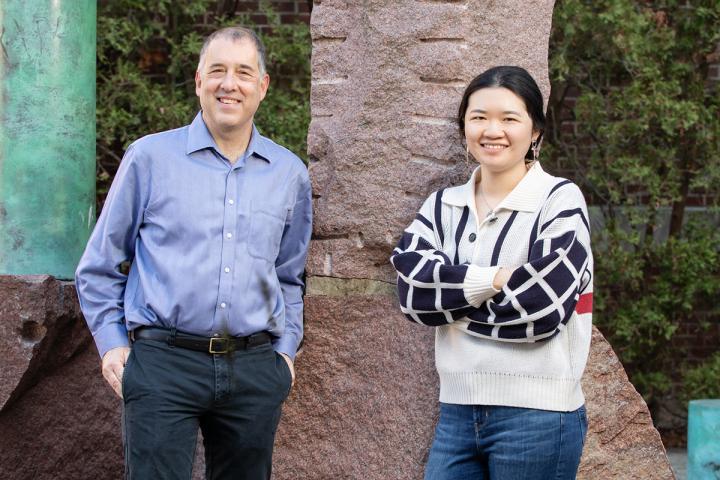 Illinois researchers Andrew Gewirth, left, and Stephanie Chen designed a new copper-polymer electrode that can help recycle excess CO2 into ethylene. Source: L. Brian Stauffer
In previous studies, researchers used other metals and molecular coatings on electrodes to direct CO2 reduction reactions. This is not a stable process and often the metals breakdown during the reaction process and fall away from the electrodes.
In the new system, copper ions are combined with polymers in a solution and applied to the electrode which then entrains the polymer into copper. These electrodes are less likely to break down and were found to produce more stable chemical intermediates. The electrode could convert CO2 into ethylene at a Faradaic efficiency of up to 87%.
A paper on the new electrode was published in Natural Catalysis.