Boeing successfully test flies autonomous flying car
Peter Brown | January 29, 2019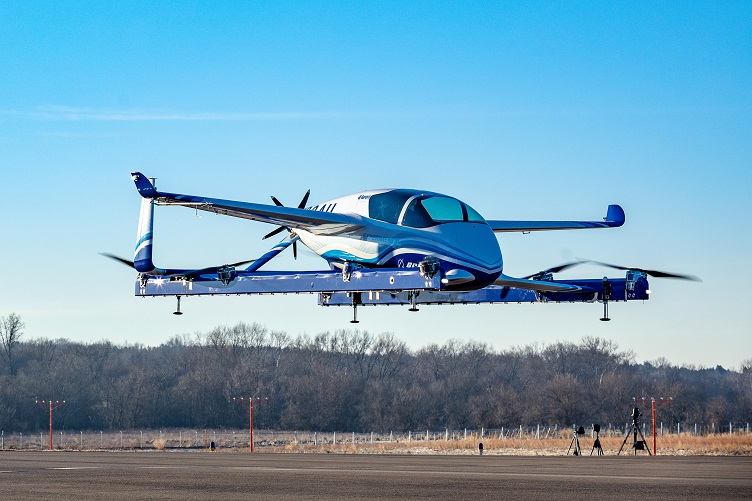 The prototype flying car will be tested further in 2019. Source: Boeing
Aerospace giant Boeing has completed the first test flight of its autonomous passenger air vehicle (PAV) prototype, which completed a controlled takeoff, hover and landing during the flight.
Boeing Next developed the electric vertical takeoff and landing (eVTOL) aircraft and plans to continue testing the safety and reliability of on-demand autonomous air transportation. Future flight tests will look to see how the aircraft performs during forward, wing-borne flight as well as the transition phase between vertical and forward-flight modes.
The prototype flying car is designed for fully autonomous flight from takeoff to landing with a range of up to 50 miles. The aircraft — measuring 30 ft long and 28 ft wide — integrates the propulsion and wing system into its airframe for hover and forward flight.
Boeing Next is working with regulatory agencies and third parties to ensure that an ecosystem and safety measures exist for a wider introduction of the air passenger vehicles.
Boeing Next is also developing an unmanned fully electric cargo air vehicle (CAV) designed to transport up to 500 lbs, as well as other urban and regional mobility platforms. The CAV completed its first indoor flight last year and will begin outdoor flight testing this year.