Promising flying car startup seeking $500 million investment
Kevin J. Harrigan | October 17, 2019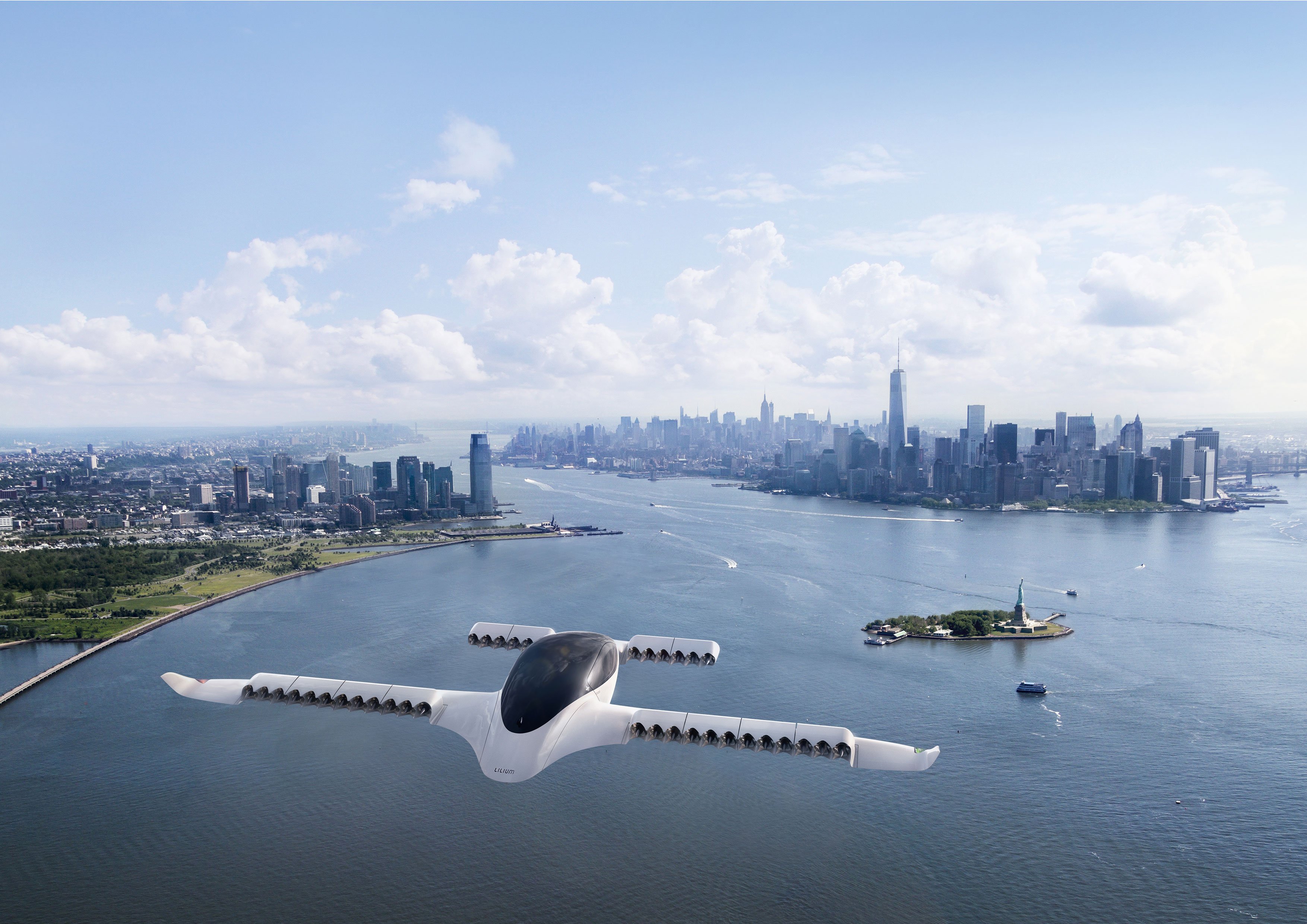 Source: LiliumLilium GmbH, a Munich-based flying car startup company, is seeking up to $500 million in a new round of funding. Since its maiden flight last May, the Lilium Jet is one of the most promising concepts for a flying car.
According to TechCrunch, this investment round could be the largest ever for an urban aerial mobility startup company. Lilium has already raised more than $100 million, a relatively small sum considering the company's plans to build and certify fleets of Lilium Jets, and then operate them as local air taxi services. Early investors include Tencent, Atomico, Obvious Ventures, LGT and Freitgeist. Tencent appears poised as a repeat investor.
The Lilium Jet is a tilt-wing, vertical take-off and landing aircraft equipped with 36 ducted, all-electric engines. Lilium claims they are zero emission, low noise and the first electric jet engines to earn commercial airworthiness certification. Flight speed averages about 185 mph and the aircraft accommodates five passengers. Lilium expects initial services to begin in 2025.
Lilium plans to deploy the flying taxis to major world cities, such as New York City, London, Los Angeles and Shanghai. A flight from New York to Boston would take roughly an hour. In an interview with The Atlantic, Remo Gerber, Lilium's chief commercial officer, said a flight from downtown Manhattan to John F. Kennedy International airport would take six minutes and cost $70, a trip that takes an hour by traditional taxi and costs about the same. Lilium expects initial commercial services to begin in 2025.
Lilium Jet flights have been limited to brief, indoor flights conducted by a remote pilot. Despite this, Lilium has earned several recent awards, including the 2019 Red Dot: Best of the Best, 2019 FT Boldness in Business and 2018 Stevie Gold Most Innovative Company of the Year.