Construction data collection tech added to autonomous 'Spot' robot
Amy J. Born | November 02, 2020
A new strategic alliance combines Trimble's data collection sensors and field control software with Boston Dynamics' Spot robot platform's autonomous mobility.
The solution enables automation of repetitive tasks with the ability to navigate potentially unsafe environments. Activities such as performing site scans, surveying and progress monitoring, to name a few, are streamlined so construction project managers can easily see ongoing jobsite progress. The integration of Trimble technologies with the robot allow for accurate, scalable and rapid data acquisition. Trimble's construction collaboration platforms provide the flow of information between field and office operations.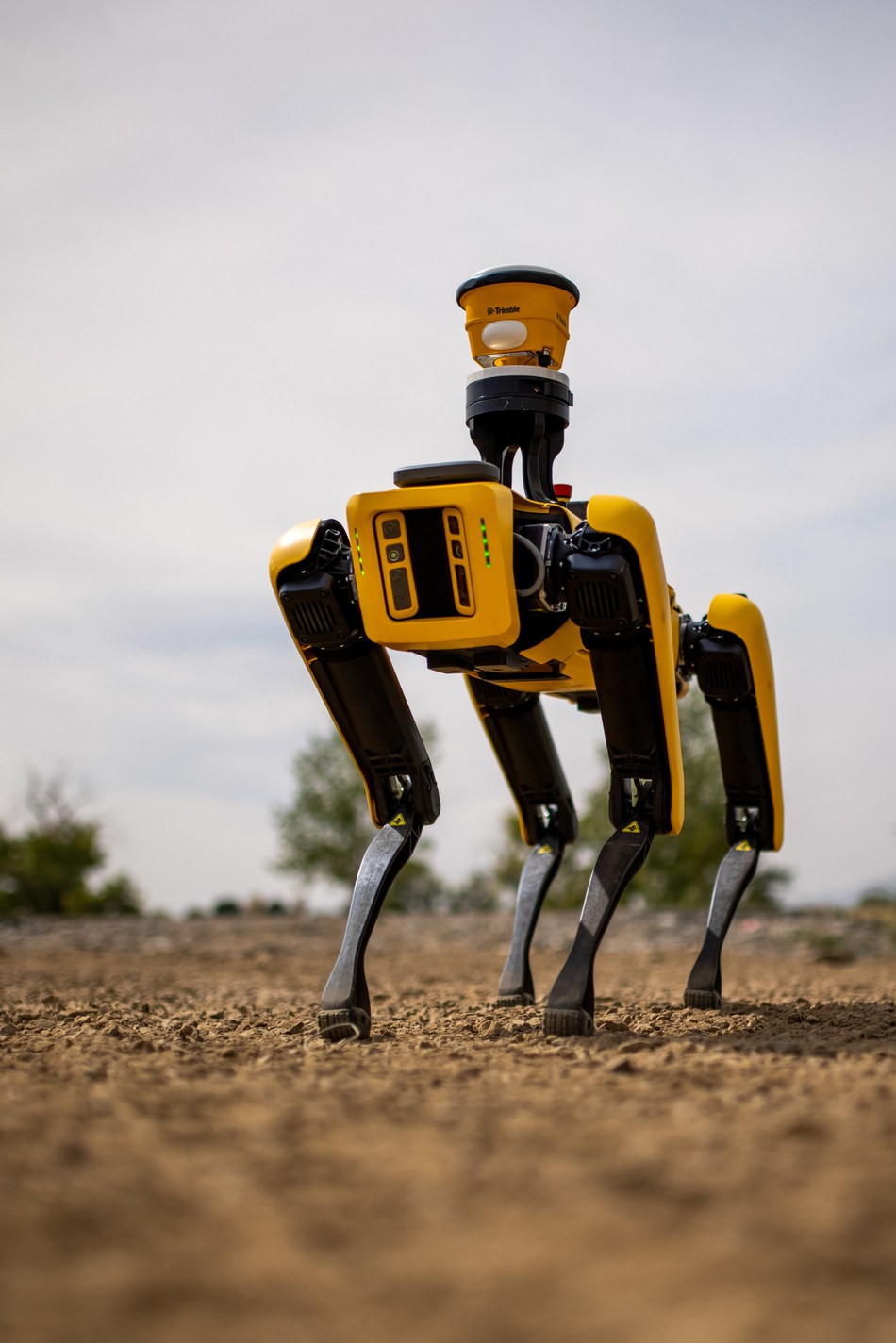 Trimble and Boston Dynamics announce a strategic alliance to extend the use of autonomous robots in construction. Source: Trimble and Boston Dynamics
"Robots will play a crucial role in automated construction workflows and can augment the human workforce by handling dirty, dull and dangerous tasks," said Martin Holmgren, general manager, Building Field Solutions at Trimble. "Our experience with early adopters… gave us visibility into the transformative potential of an integrated solution that seamlessly marries a world-class robot with construction-specific sensors and workflows. We're excited about this alliance and the potential to bring unprecedented improvements in safety, quality and productivity to our construction customers."
With this alliance, Trimble gains exclusivity to sell and support the Spot robot with integrated scanning, total station and GNSS technologies for the construction market.
Availability of the integrated Spot robot is expected by second quarter 2021. Select customers can preview its development in advance. More information is available from Trimble and Boston Dynamics.
Michael Perry, vice president of business development at Boston Dynamics said, "The integrated solution will enable any jobsite leader to deploy Spot and Trimble technologies to get an accurate view of construction progress through real-time data collection. With a more comprehensive view of site activity, project managers can take proactive measures to ensure on-time, on-budget and safer project delivery."
Spot has been deployed previously for a number of purposes. Read about how Spot is providing a contactless patient interface during the current pandemic.