MIT develops robot for contactless patient interface amid pandemic
Marie Donlon | September 01, 2020
To protect healthcare workers from possible exposure to COVID-19, researchers at Massachusetts Institute of Technology (MIT) and Brigham and Women's Hospital enabled a robot from Boston Dynamics to contactlessly take a patient's vital signs.
The researchers outfitted Boston Dynamics' dog-like robot Spot with four cameras — one infrared, three monochrome — to measure a patient's temperature, breathing rate, pulse and blood oxygen saturation from just over 3 ft away. The cameras work in conjunction with algorithms developed by the researchers to detect elevated temperatures and other signs of the virus.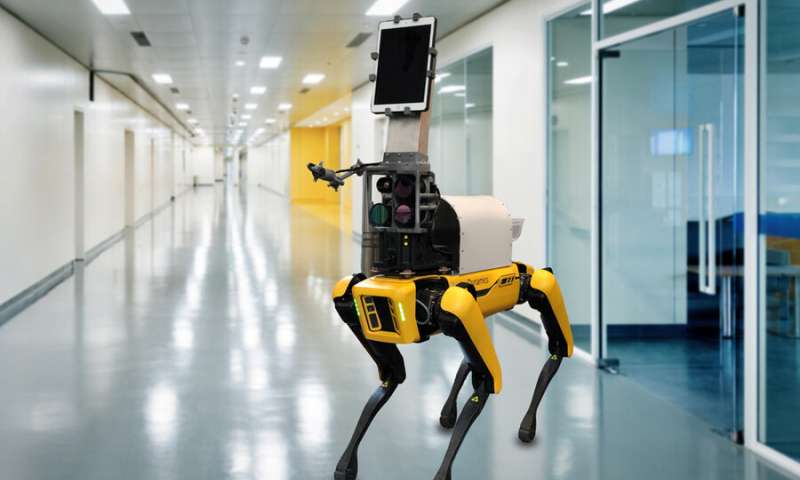 Source: MIT
Controlled via handheld device, the robot also features a tablet where the doctor can interface with the patient from a remote location, thereby keeping a safe, contactless distance from a potentially infected patient.
To see how the robot maneuvers, watch the accompanying video that appears courtesy of MIT.