MIT engineers create mask that kills COVID-19 with heat
Marie Donlon | October 22, 2020
Engineers at Massachusetts Institute of Technology (MIT) are creating reusable face masks that inactivate the COVID-19 virus using heat.
The MIT mask is comprised of antimicrobial copper mesh that is heated to a temperature of 194° F to reduce viral particles from reaching the wearer's mouth or nostrils — which are entry points for the virus.
Without heating the wearer's face and subsequently causing the wearer discomfort, the mask is heated via an electrical current, powered by a 9 V battery. The electrical current reportedly runs across the 0.1 mm thick copper mesh.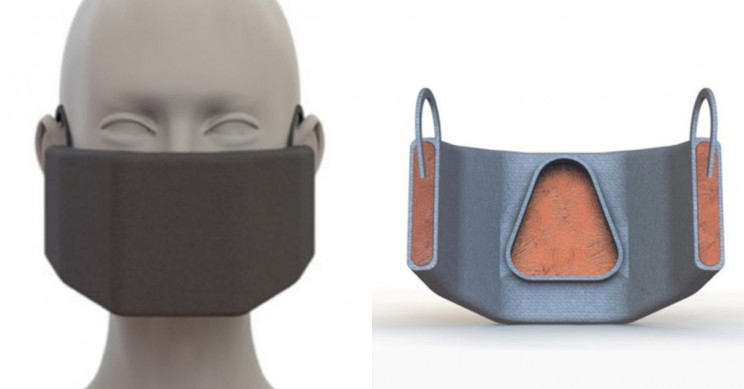 Source: MIT
According to the MIT engineers, the copper mesh serves as a reverse-flow reactor wherein the wearer breathes in and out so that the airflow constantly reverses. This reportedly passes the virus back and forth through the mesh, thereby inactivating it. Then, purified air passes through the mask's side vents.
Designed primarily for healthcare workers in close contact with those infected with the virus for extended periods of time, the MIT engineers are building several prototypes of the mask for testing and they have detailed their work in the journal bioRxiv.
The MIT mask is just one in a sea of masks to have emerged in response to the COVID-19 pandemic. Other masks currently in development include masks outfitted with HEPA filters and fans, masks that emit fluorescent signals when in they encounter COVID-19 and transparent surgical masks, among others.