Startup develops robots to help school-children on the autism spectrum
Marie Donlon | January 13, 2020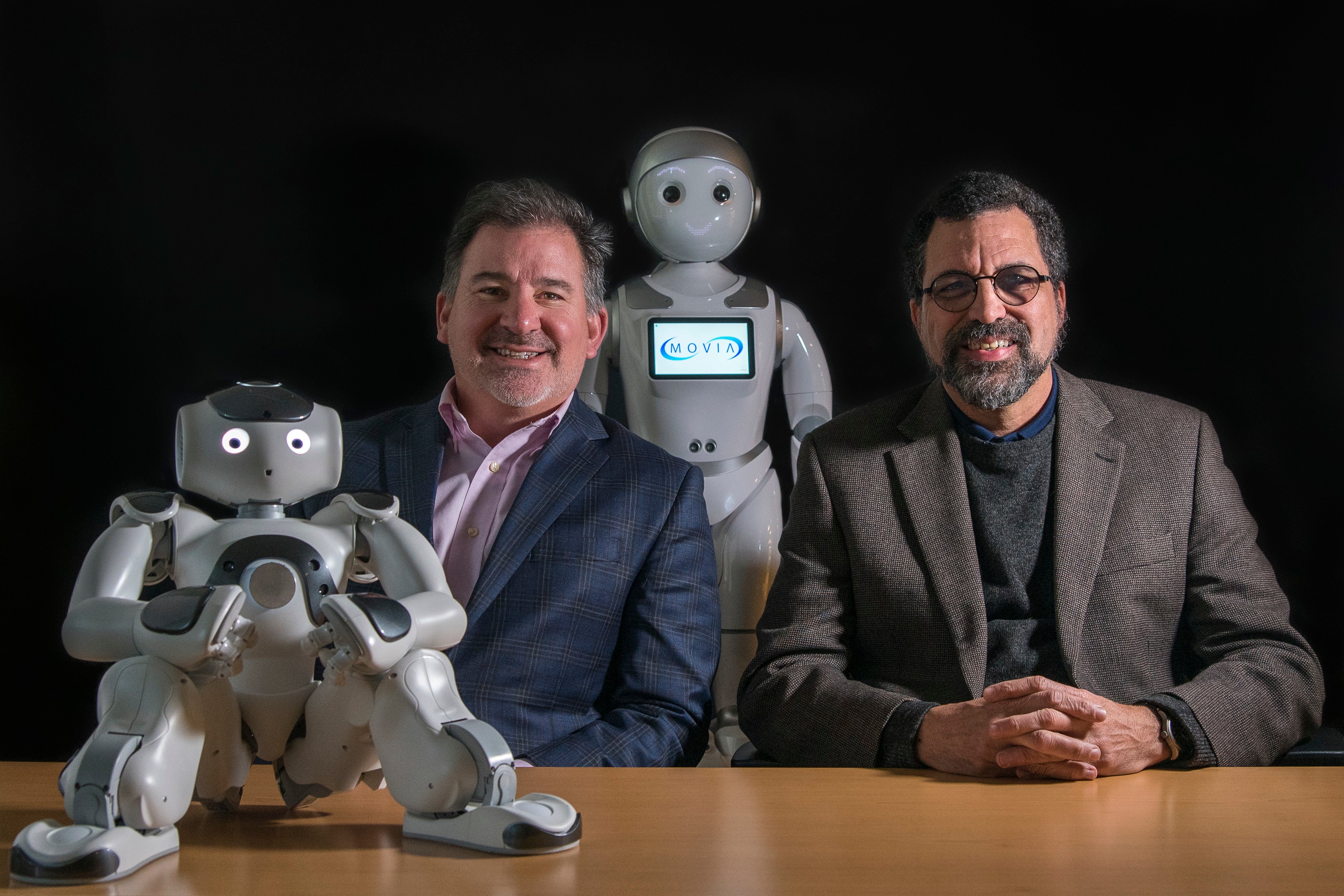 Movia Robotics. Source: Sean Flynn UConnTo address a reported shortage of trained therapists in educational settings, a Connecticut-based startup is bringing collaborative robots to the classroom to assist teachers with autism-spectrum students.
Movia Robotics has developed a line of semi-autonomous robots to help students on the autism spectrum improve their social skills, academics and ability to learn in the classroom in the absence of one-on-one time with therapists and limited time with teachers.
The software was developed based on research dating back to the 1970s that revealed children on the autism spectrum were responsive to robots because interactions with robots are simple and consistent and are conducted without judgment, according to Movia Robotics.
Already in use at a handful of Connecticut school districts, the robotics software is also being licensed to large-scale manufacturers to develop more collaborative classroom robots. Likewise, the startup just won a contract with the U.S. Department of Defense Education Activity (DoDEA) to develop the robots to assist military families with autistic children stationed at military bases around the world.
Eventually, the developers of the robot hope to improve the its level of autonomy and eventually develop a line of live-in cobots to assist families with children on the autism spectrum.
The classroom robots are just the latest in a long list of recent examples where robots are joining the human workforce, carrying out tasks largely conducted by humans such as caregiver, border patrol, law enforcement and even waitstaff.