India to patrol borders with robots
Marie Donlon | May 05, 2019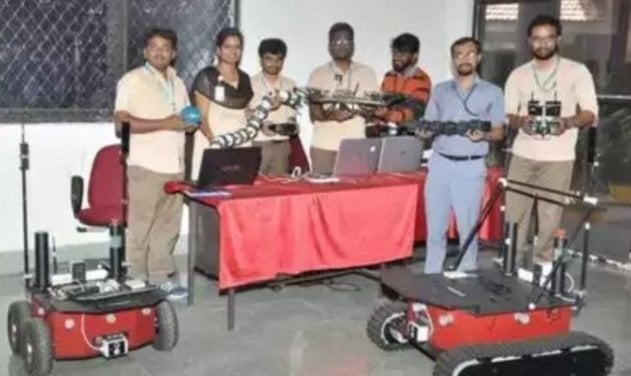 Source: Bharat Electronics Limited
Scientists in India have been developing artificial intelligence (AI)-powered robots to patrol that country's borders, according to reports.
Since December 2018, scientists at Bharat Electronics Limited have been developing an all-terrain robot that is equipped with sensors, that has the ability to communicate with a control center and that is capable of working in post-disaster scenarios — all in addition to conducting surveillance. The first prototype is expected to roll out by December 2019 and user trials are slated for February 2020.
Bharat Electronics Limited's managing director and chairman of the board Gowthama MV explained: "AI will change how some critical operations are conducted by the armed forces, and our robot will even be able to patrol the borders.
"Future wars will not be fought on conventional basis...AI-enabled products will aid decision-making. AI-enabled robots can save lives of soldiers deployed for border surveillance," Gowthama said.
Gowthama went on to explain that the biggest challenge will be addressing how the machine will self-learn considering there is an absence of raw data.
"Raw data needed for such products is massive and we have to figure out a way to gather that. Once that is in place, we can customise algorithms we've built to get the robot to perform very specific tasks," he said.