Engineer improves traffic stop safety with robot cop
Marie Donlon | May 06, 2019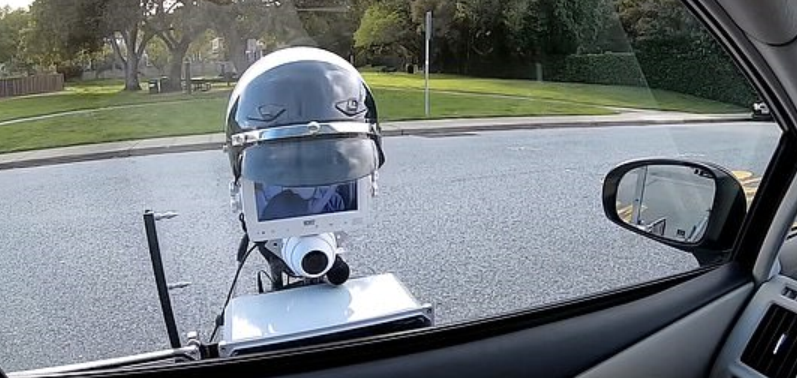 Source: SRI InternationalRoutine traffic stops can sometimes be a danger to law enforcement and drivers, due to passing vehicles or in extreme cases a situation that turns violent. As a possible solution to such dangers, Reuben Brewer, a senior robotics engineer at SRI International, a nonprofit research institute, has developed a police robot that can approach drivers and issue tickets without human police officers leaving their patrol cars.
The robot "can't hurt or be hurt," according to reports. It attaches to the patrol vehicle and wheels itself toward a stopped vehicle. The robot is outfitted with a screen that displays the human officer's face, which enables communication with the driver via webcam. The robot is able to scan a driver's license and generate a ticket. These instruments are mounted on a retractable arm to better interact with stopped drivers. The robot can also deploy road spikes in the event the driver attempts to flee. All this occurs while the human officer remains seated safely in a patrol car.
According to a description about the robot in an accompanying video: "Every year: 16,915,140 drivers are pulled-over in traffic. 195,078 motorists have physical force used on them, and 4,488 officers are assaulted. 89 of those motorists die, and 11 of those officers die."
Consequently, Brewer hopes that the technology will save lives on both the law enforcement side and the civilian side.
"This prototype is a work in progress that I started in my garage and now work on at SRI international. It's only part of the solution, but I hope one day it could save lives," he added.