This prototype robot from Alphabet sorts trash for recycling
Marie Donlon | November 22, 2019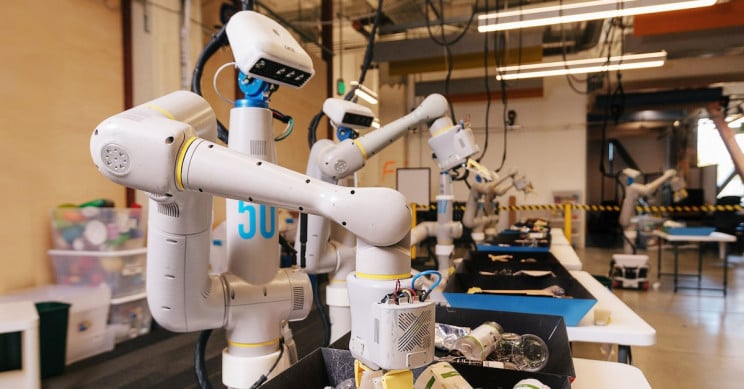 Source: The Everyday Robot ProjectEngineers at Google's parent company Alphabet are developing robots to sort garbage.
As part of an initiative dubbed The Everyday Robot Project, the robots can sort through garbage and separate recyclable items from compostable garbage.
The Alphabet team taught the robots through a combination of simulation, reinforcement learning and collaborative learning.
As part of the machine learning process, virtual robots sorted virtual garbage in a virtual office setting at night. After the office opened in the morning, skills that were learned overnight were transferred to robots. These machines then spent the workday sorting office garbage. At the end of the day, the robots transferred their day's lessons to the virtual robots for refinement.
The trash sorting robots join a host of other robots capable of cleaning up after humans. Among them are the RoCycle system from Yale and MIT that can sort recyclables by touch. A so-called trash-bot has been designed to clean garbage from the Chicago River via remote control. And researchers at the Vishwakarma Government Engineering College in India have designed an autonomous garbage detection and collection system.