Flying car startup Volocopter raises $55 million
Peter Brown | September 10, 2019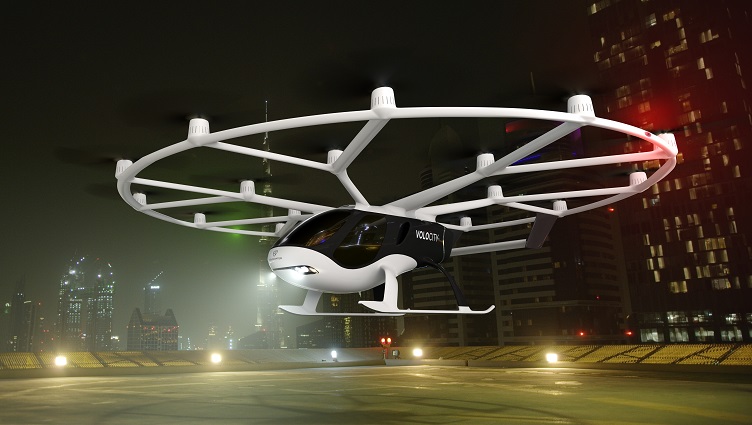 The VoloCity flying taxi that Volocopter has been testing. SourceL Volocopter
Volocopter, a startup developing flying cars, has raised about $55 million in funding in order to bring the commercial launch of its VoloCity aircraft to fruition in the next three years.
The VoloCity flying car will be an all-electric air taxi designed to move people around cities and transform transportation systems, moving them toward more sustainable vehicles as well as offering new mobility options for citizens.
The funding was led by Zhejiang Geely Holding Group, a privately held automotive group in China, and the company is in discussions to close additional funding by the end of the year. To date Volocopter has raised a total of $93 million.
The company said it has already performed public demonstrations of the viability of electrically powered vertical take-off and landing aircraft (VTOL) including a recent flight at Helsinki International Airport. The company also tested public demonstration flights of its 2X VTOL air taxi in Singapore last year. Previously, the company tested a different air taxi in Dubai.
Another test will take place at the ITS WC trade show in Singapore in October where the company will showcase its VoloPort air taxi landing infrastructure.