You can now pre-order flying taxi rides, but the wait is 2 to 3 years
Peter Brown | September 18, 2020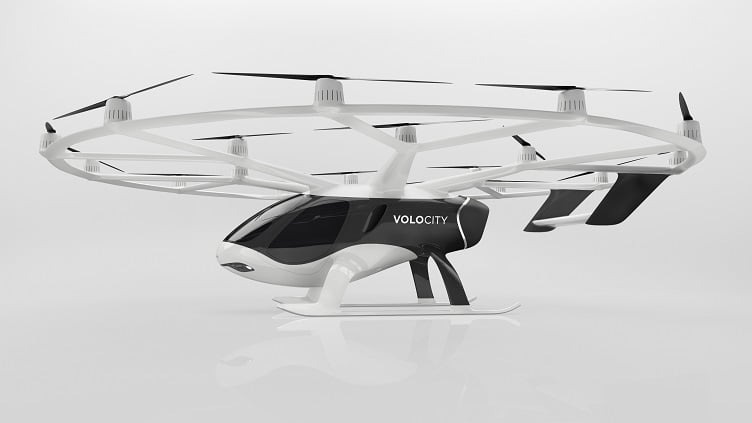 The VoloCity flying air taxi will be available for rentals in the next few years at a starting price of $355 a ticket. Source: Volocopter
Volocopter is offering reservations for air taxi flights costing about $355 per ticket and limiting the number of pre-sale reservations to 1,000.
The only catch is that it will be two to three years before those rides will take place.
Volocopter has been developing its flying air taxi for the past few years in Germany, conducting manned flights to test the technology at low altitudes and further testing the aircraft in a pilot project in Singapore to see how the air taxi performs in urban environments. About a year ago, Volocopter raised $55 million to push toward a commercial launch of its VoloCity aircraft in the next three years.
News of the reservations comes after the company demonstrated flights recently in Stuttgart at Helsinki's international airport and over Singapore's Marina Bay.
"Based on our public test flights and regulatory achievement record, we have paved the way to make electric flight in cities common in just a few years," said Florian Reuter, CEO of Volocopter. "With the start of reservations, we now invite our supporters and innovators around the world to join us and be amongst the first to experience this new and exciting form of mobility."
Volocopter is waiting for final certification of the air taxis before it can begin a commercial launch of the aircraft, which it expects to take place in the next two to three years. The company has already received the design organization approval (DOA) from the European Aviation Safety Agency, which it claims is the only electric vertical takeoff and landing (eVTOL) company to achieve the approval.