Army soldiers will soon get facial recognition goggles
Marie Donlon | July 23, 2019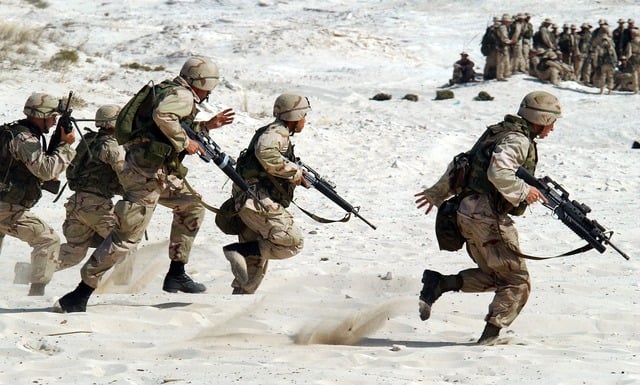 Facial recognition technology is being built into goggles worn by U.S. Army soldiers.
As part of a new lightweight headset called the Integrated Visual Augmentation System, or IVAS, U.S. Army soldiers will use facial recognition technology to identify suspicious persons, enemies and known terrorists.
"We're going to demonstrate very, very soon, the ability, on body — if there are persons of interest that you want to look for and you're walking around, it will identify those very quickly," said Colonel Chris Schneider, project manager for IVAS.
In addition to its facial recognition, the headsets can also provide video streams from personal reconnaissance drones for conducting surveillance, intelligence and reconnaissance, translate foreign languages (for instance on street signs) into English and take part in virtual training sessions. Army officials are set to demonstrate the drone vision capability in October at Fort Pickett, in Virginia.
"We're tracking very well to integrate all sensor data onto IVAS that we can move across a network," Schneider said, "whether it be a UAV or a ground sensor, any visual data that we can process, we can get to the soldier. That's what we're working on."
Ahead of being equipped with the new IVAS, which are not expected for several more years, a number of U.S. Army soldiers will be equipped with enhanced night vision goggles (ENV-Gs) and binoculars which feature relay video from a rifle-mounted camera, providing soldiers visuals of targets behind them or around corners.
Facial recognition has become a hot-button issue of late, with a growing number of U.S. cities banning the technology by local law enforcement, amid concerns that it is inaccurate and biased. Attempts are being made to fix those problems, with the primary objective being the elimination of bias.