Robots cruise Singapore streets in search of bad behavior
Marie Donlon | September 09, 2021
Robots developed under the Home Team Science and Technology Agency (HTX) — Singapore's statutory board under the Ministry of Home Affairs designed to create science and technology capabilities for the country — are patrolling the streets of Singapore in search of bad behavior.
The autonomous patrol robots, called Xavier, patrol the streets of Singapore, searching for people engaged in "undesirable social behaviors" as part of a government trial of the technology.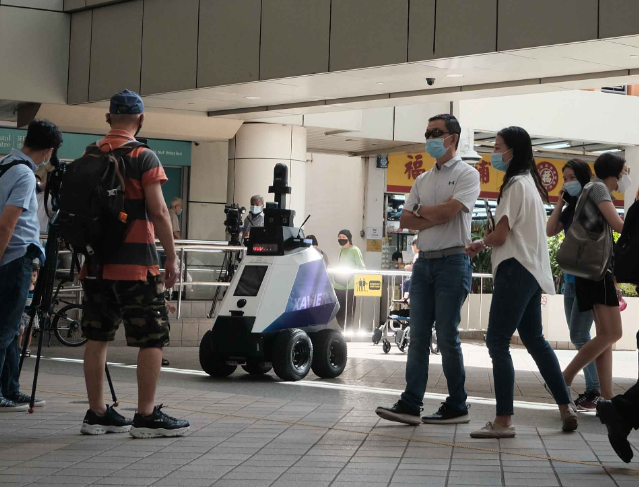 Source: HTX
To accomplish this, the Xavier robots feature cameras capable of providing 360° footage and sensors for navigating among people and other obstacles, and analyzing behaviors.
Among those behaviors the Xavier robots are programmed to detect are smoking in prohibited locations, illegal sales, improper bike parking, motorcycles parked illegally on sidewalks and groups larger than five people, which is in direct violation of COVID-19 gathering regulations in the country.
Once those behaviors are detected and analyzed, Xavier alerts a law enforcement control center and officers either respond in person or remotely via Xavier's interactive dashboard.
The robot patrols are expected to reduce the load on law enforcement agents by automating physical patrols. The trial of the patrol robots is expected to take place through the end of September.