Cape Town to produce, build with plastic-enhanced bricks
Marie Donlon | April 12, 2019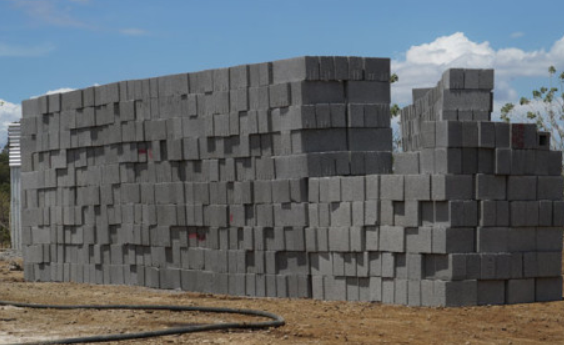 Source: Center of Regenerative Design and Collaboration
A new kind of plastic-enhanced brick is expected to improve plastic waste issues in Cape Town, South Africa.
According to reports, Costa Rican-based company the Center of Regenerative Design and Collaboration (CRDC) is preparing to manufacture bricks using EcoArena pre-conditioned resin aggregate (PRA), also known as shredded plastic, in Cape Town. Combined with a traditional sand and cement mixture, the plastic-enhanced bricks, which are lighter weight and stronger than traditional cement bricks, will be used to build houses, schools, hospitals and roads in Cape Town.
With an estimated 1.1 million tons of plastic produced by South Africans each year, the CRDC-created bricks are expected to offer a solution to plastic waste as well as potentially create opportunities for Cape Town's small, medium and micro-enterprises (SMMEs).
"We intend to start shredding plastic in the next three to four months with our plastic partners and that plastic will be pre-conditioned with lime and we'll store it while we build our first factory properly — one in Cape Town and the second one in PE and the third in Johannesburg." The CRDC's Deon Robbertze said.
"The jobs we want to create is SMME's around shredders and containers. Now those shredders will be placed in areas where the plastic waste is coming out of — post-industrial waste or post-consumer waste or a combination of these — and that's in partnership with a waste recycling organisation," Robbertze added.
In search of solutions for handling single-use plastics at the end of their short life, many companies and individuals have come up with creative ways to highlight the problem. A woman in western New York recently knit together over 300 plastic grocery bags into a skirt and matching jacket, while an artist recently debuted two art installations to raise public awareness about the issue of plastic pollution. One of the installations was composed almost entirely of plastic straws while a second one was composed of 18,000 plastic cups.