Woman turns plastic grocery bags into outfit
Marie Donlon | March 22, 2019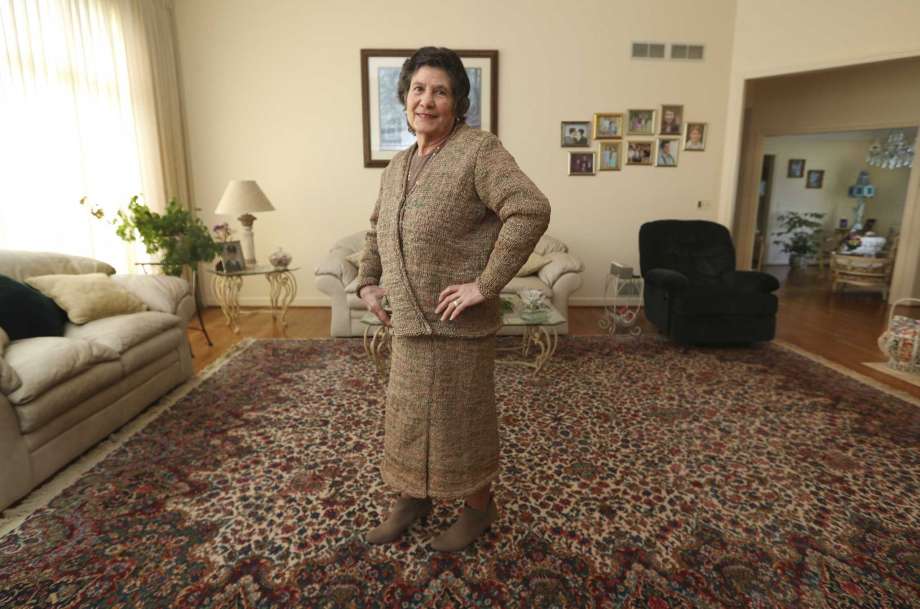 Source: AP
Rosa Ferrigno spent the winter months knitting together more than 300 plastic grocery bags, fashioning them into a skirt and jacket ensemble.
Inspired by a friend's purse fashioned from grocery bags, Ferrigno, a former seamstress from Greece, New York, initially created two plastic bag purses, one of which had been composed entirely of plastic bags from the grocery store chain Wegmans. Once completed, Ferrigno decided to cobble together a matching outfit by cutting Wegmans bags into thin strips, tying them together and lining them with cotton fabric. To do the actual knitting, Ferrigno had to whittle her own enormous, custom knitting needles to work with the material. The end result of Ferrigno's efforts was a tweed-like suit.
While Ferrigno explained that she took on the project to pass the time during upstate New York's long winter, the result is also a demonstration of how the controversial material can be put to use for other purposes, keeping hazardous plastic waste from landfills and waterways, and ultimately out of the food chain.
Several attempts to reuse plastic waste for unintended purposes have made recent headlines. Artist and photographer Benjamin Von Wong created two different art installations this year alone; one composed almost entirely of reused plastic straws and another composed of reused plastic cups. Similarly, environmentalists in Kenya built a boat composed of plastic waste, including 30,000 discarded flip flops to draw attention to the issue of plastic pollution.
Yet, not all reuse efforts are designed to serve as a monument to the issue of plastic pollution. Many companies are coming up with ways to turn recycled plastic into something practical. Shoemaker Adidas has introduced a line of sneakers made in part from recycled plastic, and household cleaning supply manufacturer S.C. Johnson & Son is preparing to relaunch its popular Windex Vinegar home cleaning solution in packaging made entirely of recovered ocean plastic.