Photographer builds 11 ft wave of plastic straws to raise awareness about plastic pollution
Marie Donlon | January 30, 2019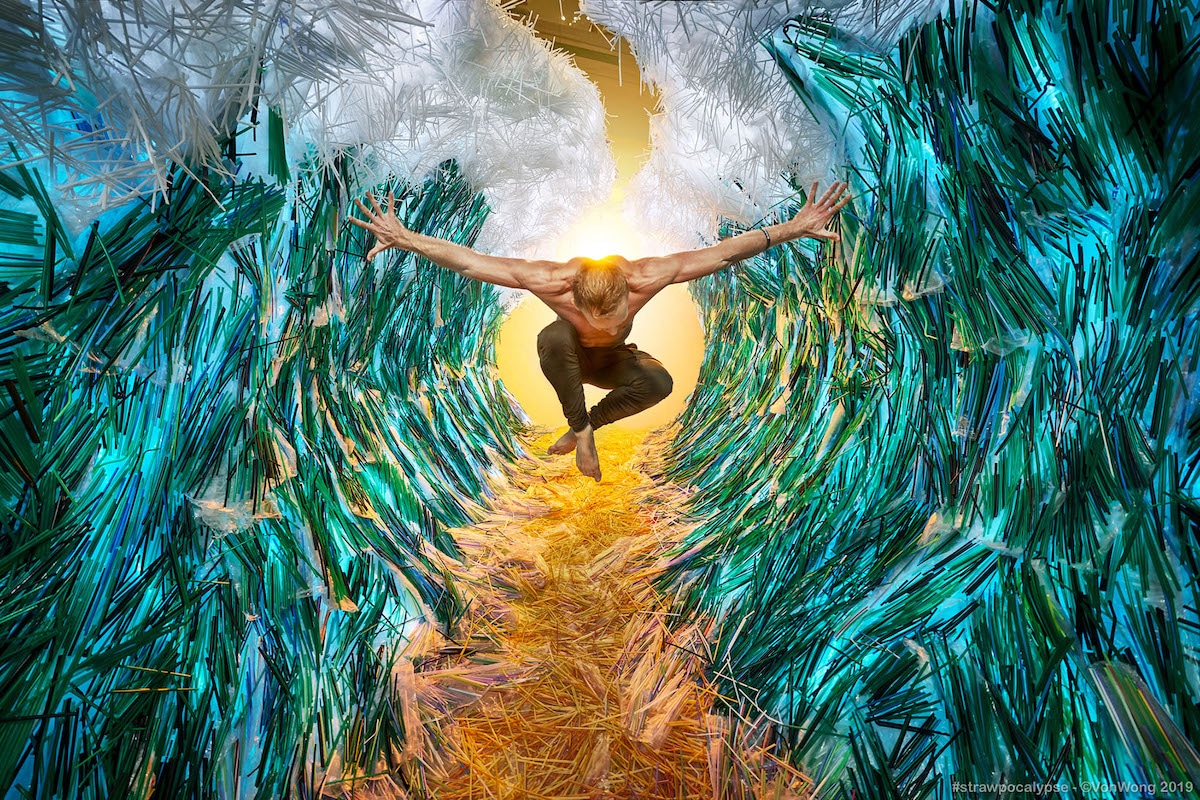 Strawpocalypse. Source: Benjamin Von WongA photographer hoping to raise awareness about the issue of plastic pollution has constructed an 11 ft art installation made almost entirely of plastic straws.
Inspired by the phrase "It's just one straw, said 8 billion people," Benjamin Von Wong built "Strawpocalypse," an 11 ft wave composed of 168,000 reused plastic straws. Von Wong enlisted the help of hundreds of volunteers along with Zero Waste Saigon and Starbucks Vietnam to collect the used straws over a period of six months.
For two weeks before assembling Strawpocalypse, volunteers washed the straws and sorted them by color. Von Wong used green, blue and black straws to create the body of the wave, white to represent the froth of the wave and yellow to represent sand. Once sorted, the team assembled the straws along a skeleton built to replicate the parting seas. The team also collected plastic bags to use as supports for the straws and to diffuse LED light.
"The plastic problem is either out of sight, out of mind — or so omnipresent that it becomes invisible. I wanted to use art to tackle both angles — by creating something beautiful and unique out of an environmental tragedy," said Von Wong.
The installation is currently on display at Estella Place in Ho Chi Minh City, Vietnam, through March 24, 2019.
Von Wong isn't alone in his creative attempt to highlight the issue of plastic pollution. Just this week, a team of environmentalists in Kenya set sail on a vessel composed almost entirely of plastic waste and flip-flops. The vessel will travel the along the coast of Kenya in East Africa as a symbol of what can be done with reused plastic. Likewise, several brand-name companies are exploring alternatives for single-use plastic items from straws to packaging.