Cruise liner trains staff using virtual reality
Marie Donlon | March 27, 2019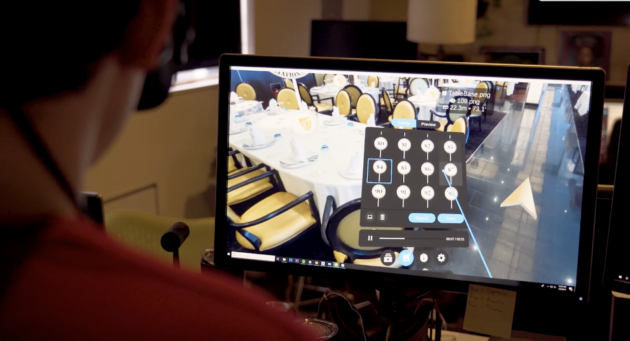 Pixvana's "TableVision" training solution for wait staff working the dining room on Seabourn luxury cruise lines. Source: PixvanaTo demonstrate that virtual reality (VR) and augmented reality (AR) will have a place in the future workspace, VR startup Pixvana has teamed with cruise line operator Seabourn to develop VR training for the cruise line's wait staff.
The VR system, dubbed TableVision, virtually trains waitstaff working aboard Seabourn cruise liners who are responsible for quickly memorizing the layout of each of Seabourn's five luxury ships' dining rooms that each hold approximately 105 tables and 12 different serving stations. The Seattle-based Pixvana designed and created the VR system that also uses Pixvana's proprietary VR-native platform SPIN Studio.
"By creating tailored VR training experiences that leverage the VR superpowers — presence, empathy and immersion — we can maximize workforce engagement and retention," said Rachel Lanham, chief operating officer of Pixvana.
Other workplace use cases for VR training range from construction companies to sports teams. Similarly, VR has been used to train law enforcement in disaster management and to train British soldiers.