Algorithm signed to record deal with Warner Music Group
Marie Donlon | March 25, 2019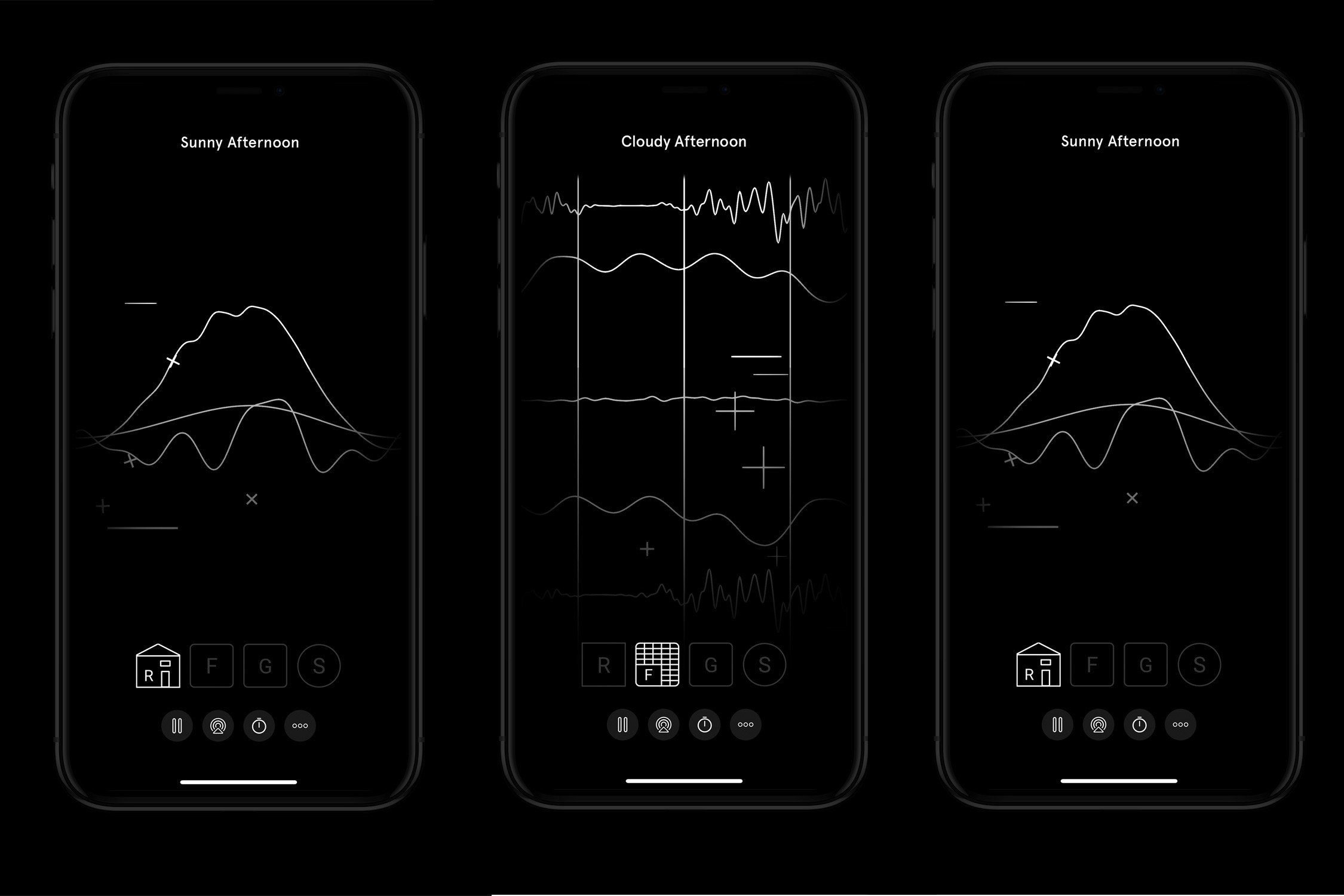 Screenshots of the Endel app. Source: EndelA bundle of code is the latest addition to Warner Music Group's collection of artists, according to reports.
Appearing alongside Warner Music Group artists such as Coldplay, Ed Sheeran, Madonna and Camilla Cabello, the algorithm, which is under contract to release 20 albums in 2019, was created by sound startup Endel. Using artificial intelligence, Endel creates customized audio tracks for the purpose of enhancing moods and productivity among listeners, according to reports. Considered the first ever record contract with an algorithm, Warner has already released five of the contracted 20 albums to date. The first five are a collection of "sleep soundscapes" meant to curb a listener's anxiety and includes the titles: Clear Night, Rainy Night, Cloudy Afternoon, Cloudy Night and Foggy Morning.
The "custom sound frequencies" are created via personal user inputs including location and time of day along with biometric details like heartrate. The core algorithm used by Endel, which is the algorithm that will be used to build all 20 albums, gathers thousands of sounds and weaves them together into different templates according to user input. According to Endel's co-founder and sound designer Dmitry Evgrafov, each album is technically made "just by pressing a button."
To address the issue of royalties and other copyright legalese in the absence of an actual artist, Endel's team of designers, sound engineers and software engineers will be listed as the albums' songwriters.
The forthcoming albums will feature themes surrounding focus, relaxation and on-the-go and will be available for listening on Spotify and Apple Music.
As technology becomes more and more sophisticated, it is beginning to make inroads in the creative world. Recently, a team of researchers from the University of Waterloo, Canada, trained a neural network model to construct song lyrics in the style of specific musical artists. Similarly, artificial intelligence (AI) was recently used to author a fairy tale and another AI system was used to create artwork, which was auctioned off at Christie's auction house for $432,000.