Study: Car Crashes Increase When Speed Limits Lowered Beyond Engineering Recommendations
Marie Donlon | December 13, 2018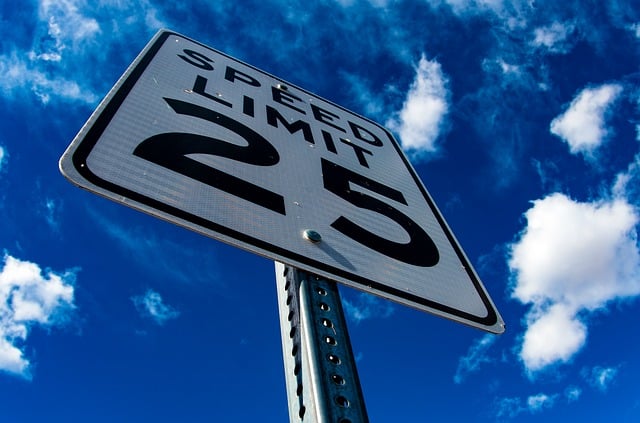 With so much attention paid to how drivers are distracted by their devices, little notice of late has been paid to the impact adjusting speed limits has on car crashes and fatalities, that is until now. Penn State conducted research on the topic, finding that setting speed limits just five miles per hour below engineering recommendations will decrease the number of car crashes that result in injuries, property damage and fatalities.
Along with that finding, researchers discovered an entirely opposite effect in the case of lowering speed limits by more than 5 miles per hour, however.
"If (however) you lower the speed limit by 10, 15, 25 miles per hour, or more, drivers stop paying attention," said Vikash Gayah, assistant professor of civil engineering. "We found there was an increase in fatal and injury crashes at locations with posted speed limits set 10 miles per hour or more below engineering recommendations."
Typically established following the results of engineering studies that gather data on traffic and assigned by a statistical model, speed limits, according to researchers, generally fall below engineering recommendations thanks to factors such as school zones, citizen or political pressure, and perceived safety issues. The practice of lowering speed limits beyond recommendations is, according to the study, commonplace.
"When doing speed research, we are looking at free-flow speeds — the speed that drivers select based on geometric and prevailing weather conditions," said Gayah.
To reach their conclusions, researchers gathered data from 12 stretches of road in Montana, which happens to be a state that tends to set speed limits well below engineering recommendations, anywhere from 5 mph lower to 25 mph lower. Of the 12 sites under investigation, eight of them had experienced speed limit changes, lowering the recommended limits by a range of 5 mph to 25 mph. The remaining four sites had speed limits set to reflect engineering recommendations.
On three different occasions, researchers gathered data during daylight hours and under clear driving conditions using sensors concealed by the pavement. Excluding large vehicles (trucks), cars following too close to each other and cars moving under 10 mph below the posted limit or 20 mph over the limit, researchers reviewed the data alongside crash history data from four years before and after any speed limit changes were made.
As such, the team concluded that vehicles were two times more likely to adhere to speed limits set at 50 mph or 55 mph when compared with those set under 50 mph. Conversely, drivers were four times more likely to adhere to set speed limits between 60 mph and 70 mph.
"The practice of setting speed limits lower than what would be recommended from an engineering study is okay if it's only by a little — by five miles per hour," said Gayah.
The study is published in the journal Accident Analysis and Prevention.