Sustainable Fuel Project Takes Flight
S. Himmelstein | October 05, 2018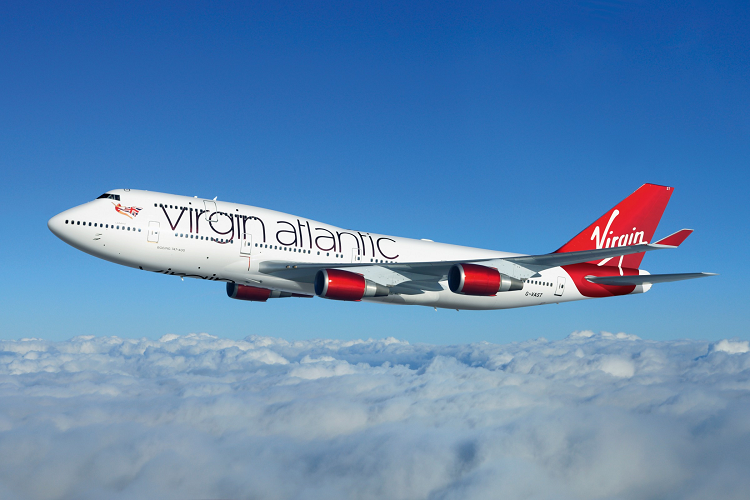 Virgin Atlantic flew the first commercial flight on recycled waste gas from a steel mill. Source: Virgin Atlantic
Virgin Atlantic's VS16 flight on Oct. 2 from Orlando, Florida, to Gatwick Airport in London, operated by a Boeing 747 aircraft, proved to be of sustainable technological significance. This marks the first commercial flight to use an advanced aviation fuel produced by recycling waste industrial gases.
Carbon recycling technology developed by LanzaTech uses bacteria to convert carbon-rich waste gases to fuels and chemicals, such as ethanol. The ethanol can be used for a range of low-carbon products, including alcohol-to-jet synthetic paraffinic kerosene (ATJ-SPK), which is now eligible for use in commercial flights at up to 50% blends with conventional petroleum-based jet fuel.
A unique catalytic process and proprietary catalyst provided by Pacific Northwest National Laboratory is used to upgrade the ethanol to ATJ-SPK. The catalyst removes oxygen from the ethanol in the form of water, and then combines the remaining hydrocarbon molecules to form chains large enough for jet fuel without forming aromatics that lead to soot when burned.
The 4,000 gallons of ATJ-SPK produced at LanzaTech's Freedom Pines facility in Georgia met all the specifications for use in commercial aviation. If the technology were rolled out globally to the world's eligible steel mills, enough fuel would be produced to meet around 20% of the current commercial global aviation fuel demand. The technology can also be used to efficiently convert other wastes such as gases from oil refineries and residues from agricultural operations.