Video: Single step process converts ethanol to jet fuel
S. Himmelstein | August 20, 2021
A one-step chemical conversion based catalyst developed at U.S. Pacific Northwest Laboratory (PNNL) simplifies the process of converting ethanol into n-butene for the production of diesel or jet fuel. A microchannel reactor design further reduces costs while delivering a scalable modular processing system.
The new conversion technology could displace the use of fossil fuels in the conventional and energy-intensive approach to n-butene synthesis. The PNNL system is a low carbon dioxide emissions route to the transformation of renewable and waste-derived ethanol to useful chemicals. Existing processes can be applied to refine the sustainably derived n-butene into diesel and jet fuels as well as industrial lubricants. The catalyst composed of silica, silver nitrate powder and zirconium nitrate yields n-butene with greater than 90% ethanol conversion and greater than 60% selectivity.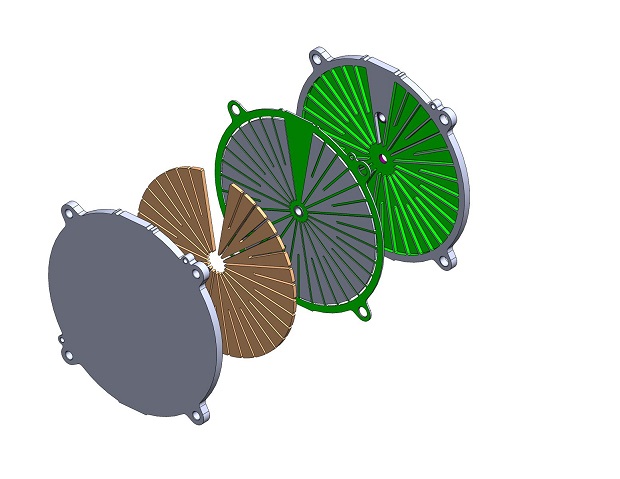 3D-printed microchannel mini-reactors increase biofuel chemical conversion efficiency. Source: Oregon State University
To demonstrate the technology, a one-fourth commercial-scale microchannel reactor is being 3D-printed in a collaboration between PNNL and Oregon State University. The modular design of the system is expected to lend itself to commercial-scale bioreactor construction near agricultural centers where most biomass is produced. The completed reactor will be fed ethanol from project partner LanzaTech, using a patented process that converts carbon-rich wastes and residues into ethanol.
The company has already scaled up the first generation of PNNL technology for jet fuel production from ethanol and formed a new company to commercialize the process and products.