CLT Panel Fails in Timber Building Project
David Wagman | April 03, 2018
Part of a timber building under construction at Oregon State University failed and collapsed, according to reports from the Corvallis Gazette-Times newspaper.
A section of subflooring between the second and third stories of Peavy Hall gave way in the accident. The 4-foot-by-20-foot cross-laminated timber (CLT) panel, made up of five layers of 2-by-6 boards glued together at right angles, failed after it delaminated at one end.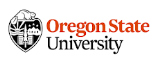 The building technique involves using solid wood panels to frame a structure's walls, floors and roof. It has been used for years in Europe and Canada, and has recently been introduced in the U.S.
There were no contractors in the area, and no one was injured, the newspaper reported.
(Read "Timber Buildings Get a Boost from New Facility.")
The panel that failed was replaced and other sections of CLT flooring were shored up. In addition, work was halted in portions of the $80 million project where other cross-laminated timber panels were being installed.
Andersen Construction, the general contractor on the project, later determined that the worksite was safe, OSU officials said.
The CLT panels reportedly were manufactured by D.R. Johnson Lumber.
(Read "12-Story Wooden 'Plyscraper' to Grow in Portland District.")
The university hired KPFF Consulting Engineers to investigate the accident. Based in Seattle, KPFF is a multidisciplinary engineering firm with offices in 19 U.S. cities. Benchmark International also was hired to do product testing.
The three-story, 80,000-square-foot building will house the OSU College of Forestry and is intended to be a showcase for the Oregon timber industry.