'Creepy' Laughter Coming from Alexa
Marie Donlon | March 08, 2018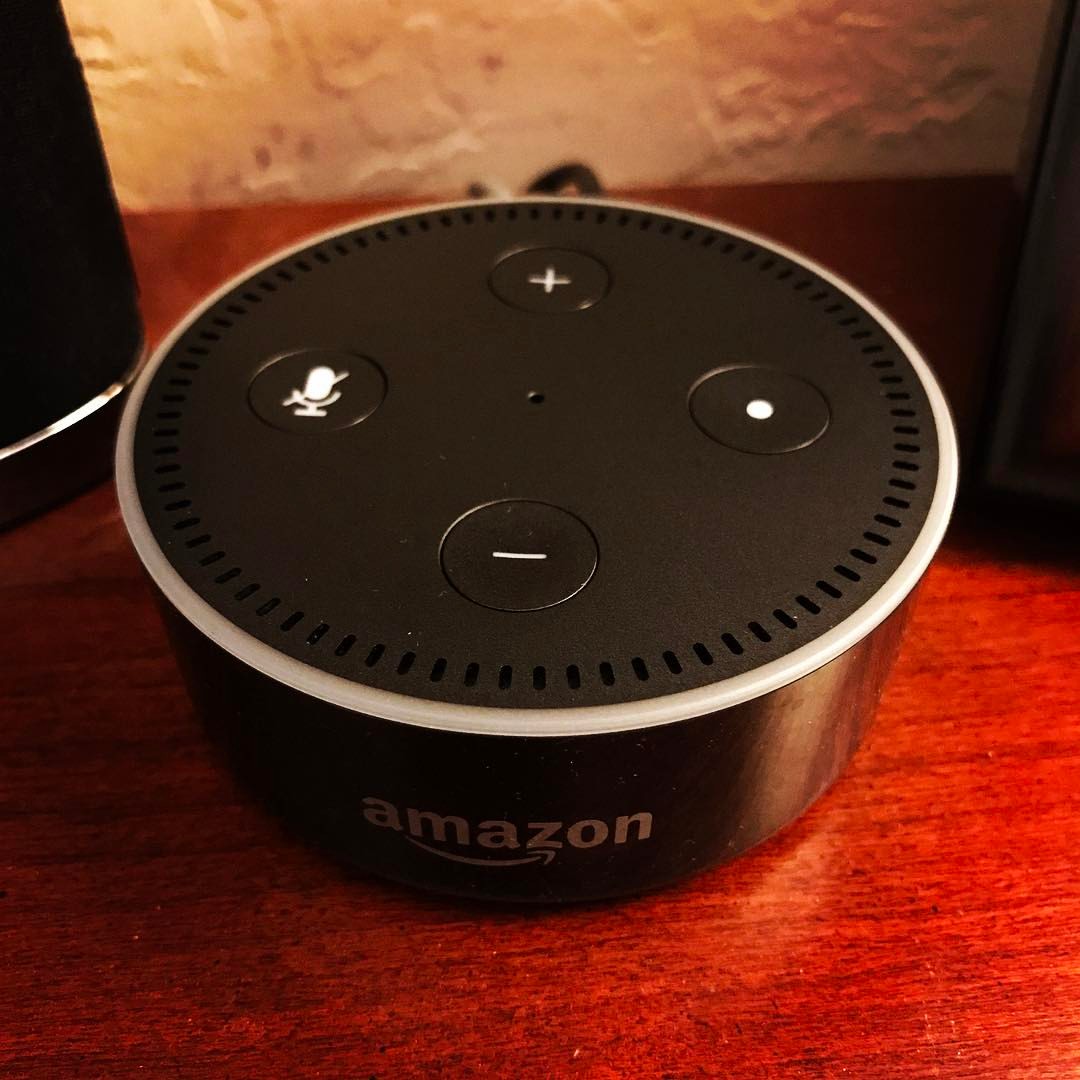 Source: Digital Spy / CC BY-SA 2.0
Imagine being in the midst of a conversation with a friend or on the verge of falling asleep when suddenly laughter emerges, unprompted, from your voice-activated assistant. This has been the reality for a number of Amazon Echo and Echo Dot users who have been detailing their experiences all over the internet in recent weeks.
One Reddit user described problems with the Amazon Echo Dot about two weeks ago, saying "We just added the echo dots two months ago. The dot we have in the master bath has twice now randomly played a track of a woman laughing at about 10 p.m. the first time I thought the fire tv was sending audio through it since I had been trying to sync them up to the tv, but tonight was completely random. No indication on the app that the device heard any command. We had the dot laugh several times and it wasn't the laugh Alexa produces, but definitely sounded like a canned laugh, not like someone laughing live."
With many users describing the occurrences as "creepy," Amazon is now aware of the "glitch'" and believes that it has found a solution to the problem.
"In rare circumstances, Alexa can mistakenly hear the phrase 'Alexa, laugh,'" Nate Michel, a spokesman for Amazon, wrote in an email. "We are changing that phrase to be 'Alexa, can you laugh?' which is less likely to have false positives, and we are disabling the short utterance 'Alexa, laugh.' We are also changing Alexa's response from simply laughter to 'Sure, I can laugh' followed by laughter."
For now, it seems, users can expect sudden bursts of unprovoked laughter from Alexa until the changes are implemented.