ComEd to Build Microgrid, Study It for a Decade
David Wagman | March 05, 2018
Illinois regulators approved Commonwealth Edison's plan to build a utility-scale microgrid in a neighborhood on the south side of Chicago.
The project has received more than $5 million in grant funding from the U.S. Department of Energy (DOE) and is intended to enable the study of how microgrids support integrating energy sources onto the grid and increase grid security to keep power flowing during extreme weather or a catastrophic event.
(Read the final order from the Illinois Commerce Commission.)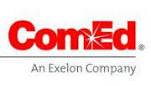 A microgrid is a small power grid with defined boundaries that can operate both when connected to the larger electric grid and as an "island" when there's an interruption on the main grid. It draws on distributed energy resources (DERs), such as solar power, to serve customers within the microgrid footprint.
The new microgrid project will connect with an existing microgrid on the campus of the Illinois Institute of Technology. By connecting with the IIT microgrid, the utility hopes to learn how to integrate microgrids with renewable energy resources and how to maximize the value of the interaction between two microgrids.
The demonstration microgrid project will be located within the Bronzeville neighborhood, an area bounded from 33rd Street to the north, 38th Street to the south, State Street to the west and South Dr. Martin L. King Jr. Drive to the east.
A study developed an overall resiliency metric for small sections of ComEd's northern Illinois service territory and identified locations where a microgrid could best address both security and resiliency, with a focus on public good. The project will serve an area that includes 10 facilities providing critical services, including the Chicago Public Safety Headquarters, the De La Salle Institute and the Math & Science Academy, a library, public works buildings, restaurants, health clinics, public transportation, educational facilities and churches.
Phase I of the project will include 2.5 MW of load and require reconfiguration of an existing feeder, and installation of battery storage and solar PV. It will directly serve approximately 490 customers.
Phase II will add 570 customers and an additional 4.5 MW of load and 7 MW of DERs, enough to meet the peak electricity demand of customers within the microgrid footprint and maintain service when the microgrid is islanded from ComEd's grid. The completed project will serve approximately 1,060 residential, commercial and small industrial customers.
The microgrid is expected to be completed in 2019 and its performance and impact, including a cost benefit analysis, will be studied over approximately 10 years.